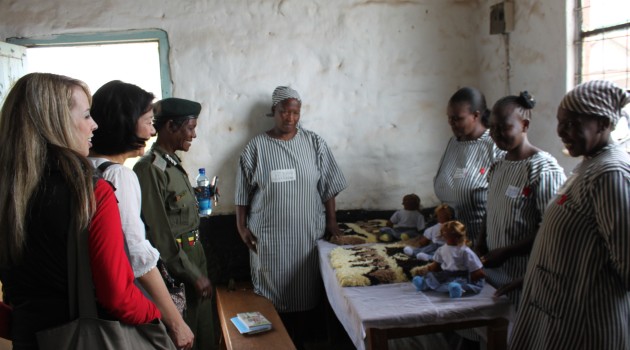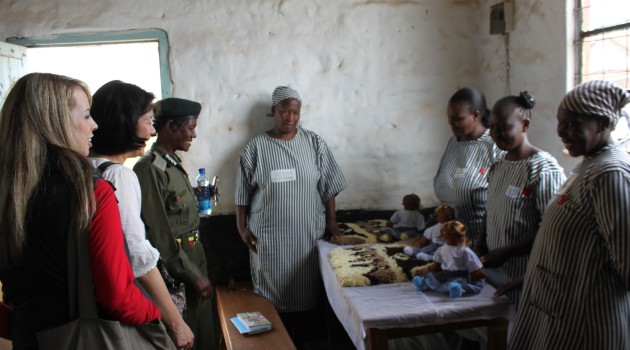 UFV student Richele Doughty was unsure about the specific topic for her master's thesis, but she knew she had two passions she wanted to pursue: criminal justice, and Africa.
Luckily, with the help of UFV's School of Criminology and Criminal Justice and the supervision of Dr. Hayli Millar, she was able to combine both.
"I was really unsure what my thesis was going to look like until probably half or three-quarters of the way through the semester," Doughty says with a laugh. "I had a ton of ideas, I had done a massive amount of research, and I knew I wanted to do something Africa-related. I really only finalized my thesis when I knew for sure I was going on the mission."
Doughty travelled to Kenya for a week with UFV faculty member Yvon Dandurand and his wife Vivienne Chin under the authority of the United Nations Office on Drugs and Crime. Their goal in Africa was to study the way the prison system works in Africa, and to look for possible improvements.
The team worked in conjunction with the United Nations to study Kenya's criminal justice system. Doughty says it was an honour to be given the opportunity.
"It's humbling to go to another country and be invited into their institutions, to help and offer advice," Doughty says. "The leaders in the probation system really have a heart for what they're doing."
"So we were looking at alternatives that were available and possible for Kenya — probation or community service as opposed to incarceration. There are very high incarceration rates in Kenya. The underlying idea is that there are too many individuals in the system for them to be properly cared for."
This wasn't her first trip to Africa; Doughty spent six months providing care in a children's home with Seeds of Hope (a non-profit organization) five years ago in Ndola, Zambia, and later spent another six months in Zambia as part of an internship establishing a youth-led organization centered on employment services for Zambian youth. These experiences really sparked her passion for Africa, Doughty explains, and Africa became a second home to her.
"I always felt that I was exactly where I was supposed to be. I felt it in both Zambia and Kenya: that I was doing exactly what I was supposed to be doing," Doughty explains. "There was a lot that was difficult to see, and there was a lot of pain, but there was also so much joy and peace. The people we met and worked with had so much spirit and faith and hope — I can't explain how inspiring it was."
Although she was only in Kenya for a week, Doughty says she could have easily spent much longer in Kenya.
"Even though I'd read all this literature and thought I had a decent grasp of Kenya's criminal justice system, when I got there I realized I knew nothing," Doughty says with a laugh. "It was absolutely humbling. There's no other way to describe it."
Even though her thesis paper is finished and she graduated with her Master of Arts in Criminal Justice  degree this past June, Doughty says her studies are far from over.
"I'm ready for a break, but I know I'll be going back to Africa — I'm just not sure in what capacity," she says. "I've been given some amazing opportunities, and no matter what path I venture on I want to give back in the future. There are so many avenues I'd like to explore."
Doughty says she sees herself studying further both in Africa and the field of criminology.
"If I'm fortunate enough to be able to pursue a doctorate, I'd love to dive more into the idea of youth vigilante justice in Africa," Doughty says. "Youth gangs emerge in the compounds and take justice into their own hands as a result of a dissatisfied public who feels justice has not been achieved by the courts. It's a scarier road to travel, for sure, but I have a passion for youth, a passion for criminal justice, and a huge love for Africa. Pursuing a career that combines these three would be a dream come true."
A brief flickr gallery of Doughty in Kenya can be seen here.