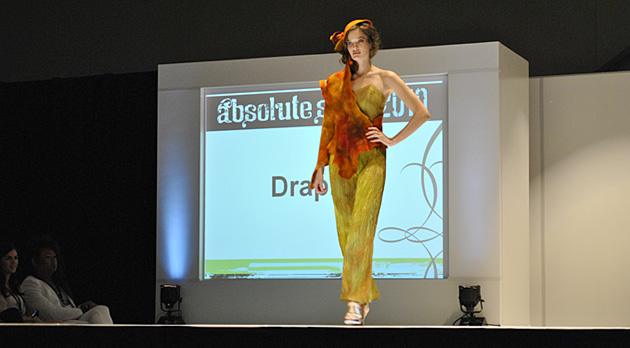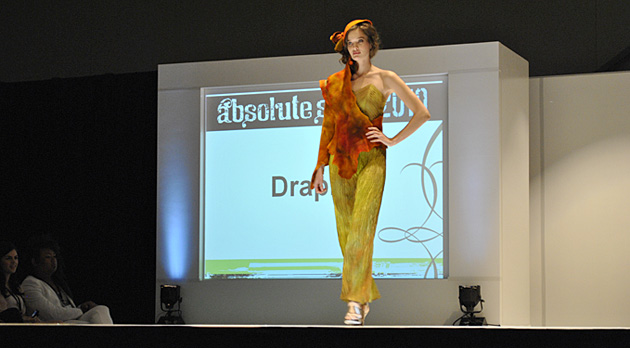 Researching trends, preparing a collection, and styling models are all a part of UFV's annual runway show, Absolute Style.
The one-day event highlights the work of the Fashion Design program and its grad students, while providing them with real-world fashion industry experience.
Absolute Style 2012 is taking place on Wednesday, April 25 with two shows at UFV Abbotsford's Envision Athletic Centre, 1385 McKenzie Rd.
The runway will feature an array of garments, including swim suites, tailored jackets, dresses and costume wear.
"The show is very exciting for students as it's a culmination of what they've learned throughout the two- year program," said Deanna Devitt, head of UFV's Fashion Design program.
Since January, students have been working on their collections for the show. They started off by researching the market and looking at trends, fabrics and colours.
After determining their target customer and presenting their concepts to a panel of instructors and industry professionals, students were able to start development.
"Every year the collections are unique and really showcase a variety of markets," said Devitt "We have evening wear, to casual, to costume wear. Students really try to target a niche market that they are interested in."
The timeline that students are given to create their line closely mirrors that of the fashion industry.  Working backstage at the Absolute Style show will add another element to their knowledge, as they will have to choose the hair and makeup for their models, along with their catwalk music.
"They really get to see how fashion works," said Devitt. "They have to do it all — everything they would do in the fashion industry, including the decisions you have to make."
The show often draws industry professionals, visitors from around B.C., community members, and high school students, making it a great way to showcase what UFV has to offer.
The afternoon Absolute Style show is at 2:30 p.m., with doors opening at 2 p.m. The evening show is at 7 p.m., with a wine and cheese event at 6:30 p.m. Through the afternoon, from 1-5 p.m., there will be an open house to showcase the Fashion Design program and its projects.
Tickets for Absolute Style 2012 are $10 for the afternoon show and $18 for the evening. For tickets, email corinne.richardson@ufv.ca, call 604-557-4073 or visit ufv.ca/fashion.