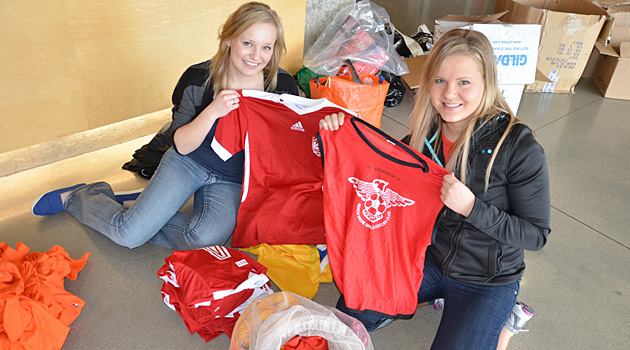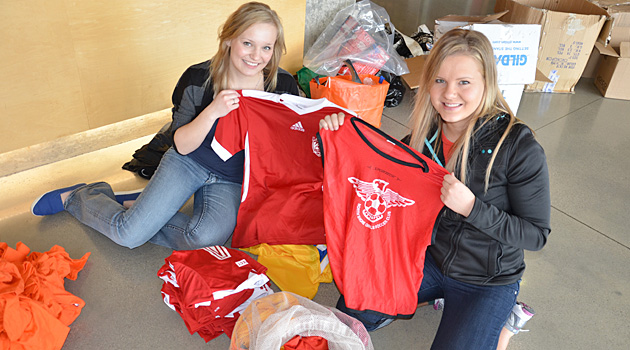 Teaching life skills through physical and health education is the goal for a group of UFV students heading to Antigua for the month of May.
The 18 students will be heading to the Caribbean island for four weeks for a project titled Champions for Health Promoting Schools.
Consisting of mostly kinesiology and physical education students, the group is being led by kinesiology instructor Joanna Sheppard, who will be accompanied by a research assistant and teaching  assistant. From April 27 to May 26, they will be teaching in classrooms across the island. They'll also be working with students outdoors, doing sporting activities that will incorporate important life skills with each lesson.
On the island, students will be divided into pairs between six schools, where they will teach for the trip's entirety. At the schools, they'll be teaching four, 45-minute lessons a day.
An important aspect of the experience is ensuring UFV is taking the proper supplies.
"For the program to be sustainable, we need to bring all of our own resources because we don't want to be a burden on their resources in Antigua," said Sheppard.
UFV students are bringing chalk, paper, pens, crayons, and stickers for the classroom. The materials will be used for the day-to-day teaching.
In the classroom, they'll be touching on numerous topics, such as health education, critical thinking, and goal-setting.
"Not only are we getting them physically active, but we're also doing cognitively effective activities to help them make good life choices," said Sheppard.
On the  sporting side, the students are packing soccer balls and basketballs, as those are the biggest sports on the island. They're also introducing volleyball, thanks to a donation of balls and a net from the UFV athletics department. Many of the other items were sourced by students who collected them from their communities, old schools, and community centres.
Each week, the UFV group will be hosting an event called the Unity Games, which combines physical activities and life skills.
It's very similar to the sports days held in Canada, said Nicole Parke, this year's Unity Games co-ordinator.
Taking place each Friday, it will feature a series of stations that allow the kids to work with their peers to build on different life skills — from decision-making to teamwork.
"We simply run through an activity and then ask how the students felt through the decision- making process," said Parke.
"After they complete the task, we bring them together and go over what they did. We'll ask them what they learned, and how can they apply that to real life."
While the program is helping teach important skills to the students in Antigua, it's also extremely beneficial to the UFV group.
Not only does it help them decide if they want to pursue health education, but is also provides them with perspective.
"It helps show them that our community is a world — there's more out there than Abbotsford or the Fraser Valley," said Sheppard. "It opens their mind to the fact that teachers are universal — we all have the same love and passion for teaching children, whether it's in Antigua or Abbotsford."
For more information, visit the http://ufvchampions10.wordpress.com
For live updates during the Antigua trip, follow www.ufvtoday.ca/antigua
-30-