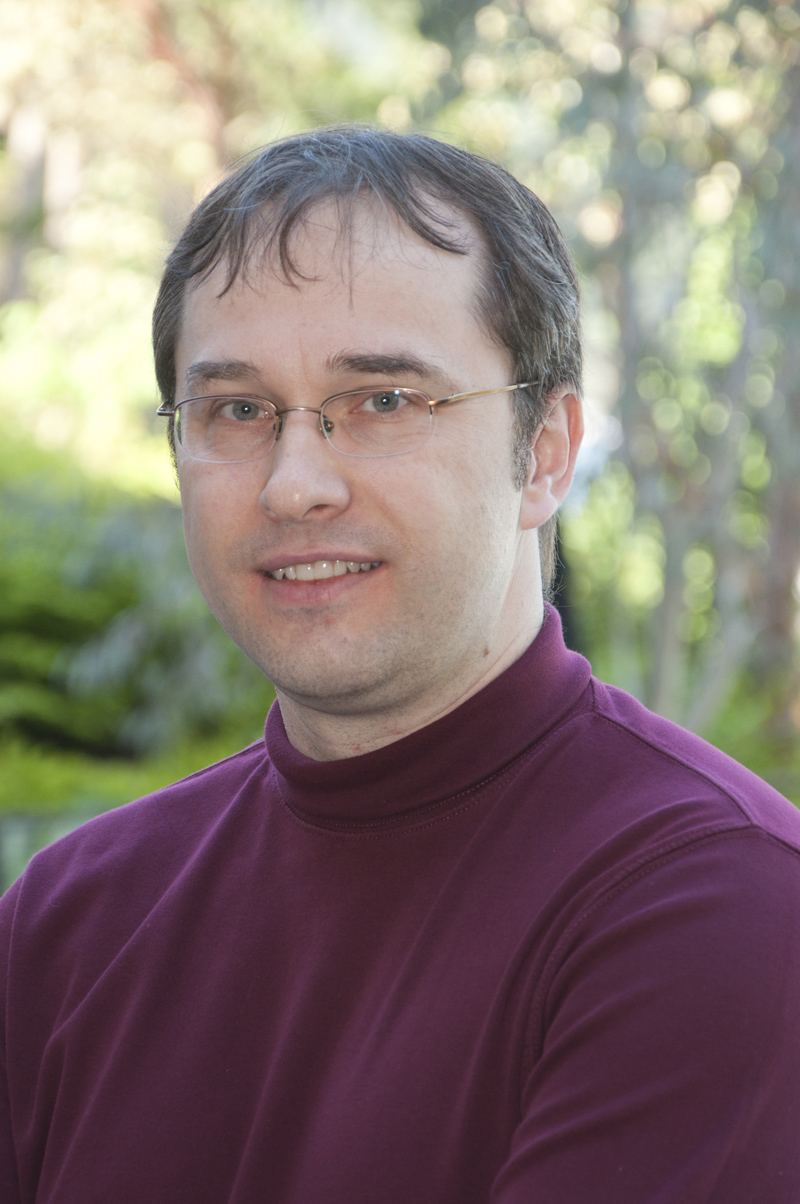 Our understanding of how to provide the best possible care for people who are dying has improved greatly in the last few decades. The hospice environment has become well known as a place of specialized skill in compassionate, holistic, and respectful end-of-life care. But not everyone ends up in hospice care when they are dying, or living with a life-limiting disease.
New research that looks at how to bring principles of palliative care to all the settings in which people die is the focus of this year's annual nursing lecture at UFV.
The one-hour lecture will provide insight on a palliative approach to care for those who have chronic life-limiting illnesses.  It will take place on Wednesday, April 4, at 5 p.m. in Room B101 at UFV Abbotsford, and will feature three presenters.
The lecture will feature Dr. Richard Sawatzky together with Della Roberts and Judy Lett in a presentation entitled "Nurses' perspectives of a palliative approach in non-specialized nursing care contexts in BC: What is iPanel learning?".
Sawatzky is associate professor at the school of nursing of Trinity Western University and research scientist at the Centre for Health Evaluation and Outcome Sciences at St. Paul's Hospital.
He will be joined by Judy Lett, a clinical nurse specialist in hospice palliative care, with a previous background in gerontology who has years of experience supporting a variety of care providers across northern BC, and Della Roberts, an advanced practice nurse supporting hospice palliative care practice across settings.
The three presenters will be discussing how nurses in non-specialized settings — such as residential and home care, and general medical units in hospitals — can best meet the needs of those who don't have access to palliative care when they are dying.
"It's about how nurses can work to meet the needs of these people," said Sawatzky. "How do nurses best support these people and their family during common challenges that occur in end-of-life care? That support includes comfort in all areas, such as grief, and physical, social, and psychological needs."
To determine the answer to that question, Sawatzky, Roberts, and Lett are part of a large-scale research initiative called iPanel, which focuses on connecting researchers with practitioners.
The upcoming UFV lecture will unveil the preliminary results of the research, which includes the results of questionnaires and interviews conducted with nurses across B.C.
The next part of the project will see the information combined with literature and further research.
Eventually, iPanel intends to work with educators on how to develop ways to ensure nurses are provided with the knowledge they need, and will also be working to define government policies.
Overall, the goal of the project is to inform practitioners and provide leadership on local levels and though the Ministry of Health.
"It's an important topic because the majority of palliative care is becoming very specialized, but the majority of people who die don't have access to these services, nor do they need specialized palliative care services," said Sawatzky. "But they do have needs associated with end-of-life care. And those needs could be better met."
Sawatzky believes the lecture will appeal to a broad audience, including educators and the general public. However, he feels it will be of particular interest to nurses, including registered care aides, home-care workers, residential care workers, home care workers, and licensed practical nurses.
The annual nursing lecture at UFV is put on by the Faculty of Health Sciences as a way of providing continuing education opportunities to those working in the health-care system, current UFV students  and faculty, and UFV alumni.
For more information on the iPanel initiative, visit www.ipanel.ca