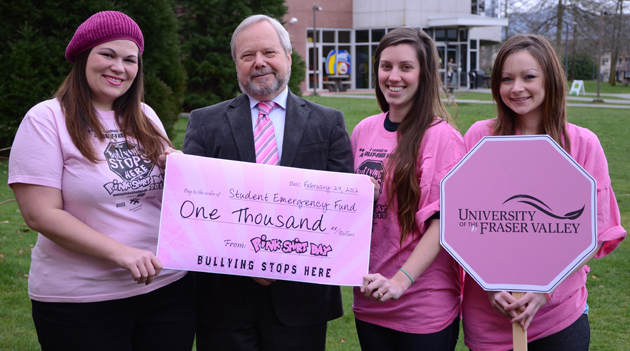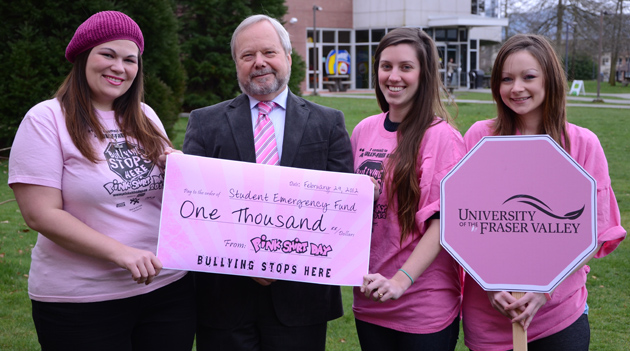 Pink Shirt Day at UFV was deemed a success.
Through the sale of 125 Bullying Stops Here pink t-shirts and 200 pink wristbands, the Pink Shirt Day organizers were able to raise $700 for the Boys and Girls Clubs and $1,000 in support of the Student Emergency Fund at UFV.
Presenting UFV President Dr. Mark Evered with a pink cheque for $1,000 are Aislinn Ivey and Stephanie Van Dyke, of the Social Work Student Association (SWSA), and Teila Smart, Coordinator of UFV Pride. Pink Shirt Day 2012 was organized by SWSA, the Centre for Safe Schools, and the Human Rights and Conflict Resolution Office.