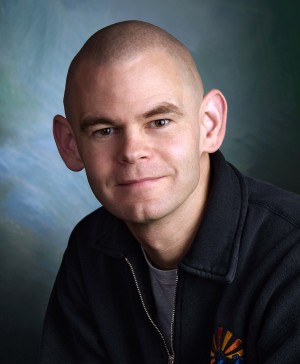 New technology is rapidly changing the way young people connect with the world.  It is shaping how they learn and how their teachers teach.  The university is challenged to keep up with these changes and to ensure students succeed in this rapidly changing educational environment.
Eric Jordan will speak to this challenge at UFV on April 3 as part of the President's 2012 Leadership Lecture Series. He will be speaking at 4:30 pm in the B101 (lecture theatre), at the Abbotsford campus.  Admission is free and the public is welcome.
Jordan's talk will focus  on trends in education, new technology, and learning in the 21st century. He will explore the skills and attributes that will enable students to succeed in a knowledge-based society, and how our education system could be transformed to address the rapidly changing globe.
Jordan states that "technology is whatever was invented after I was born." This means that students have a very different view of new technology from the view of their parents or their teachers. He believes that education needs a new vision that engages students in learning.
He has been recognized as a Canadian internet pioneer, an entrepreneur, and a technology champion.  In 2008 he was appointed president of the Premier's Technology Council, providing guidance on developing BC's knowledge-based economy and 21st-century education.
He was co-founder, CEO and Chief Strategy Officer of PureEdge Solutions.  The software he helped develop served millions and was purchased by IBM in 2005 as the foundation for many of its Lotus Workplace products.
His many awards include Business in Vancouver's Top 40 Under 40, the Greater Victoria Chamber of Commerce Young Entrepreneur of the Year, the University of Victoria Distinguished Alumni , and the VIATeC  Colin Lennox Award for Technology Champion.
Jordan was born and raised in Victoria and continues to live there with his young family. In addition to his expertise in technology, he serves on many boards and gives back to his community through initiatives such as the Mustard Seed Food Bank, and BC Cancer Foundation.
The UFV Leadership Lectures Series is a manifestation of the university's strategic plan, reflecting the theme of "Changing Lives and Building Community."
Members of the public are encouraged to attend the lecture series and participate in an ongoing community dialogue with students, faculty, staff and alumni.
For more information on the lecture series visit www.ufv.ca/plls or email betsy.terpsma@ufv.ca.
-30-