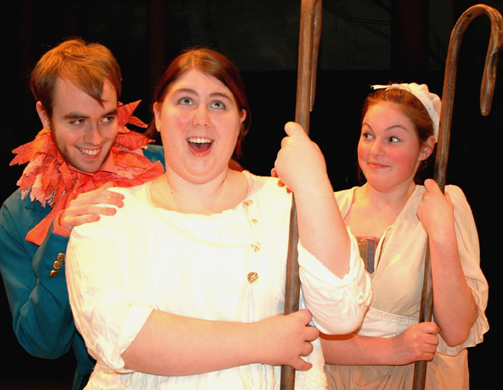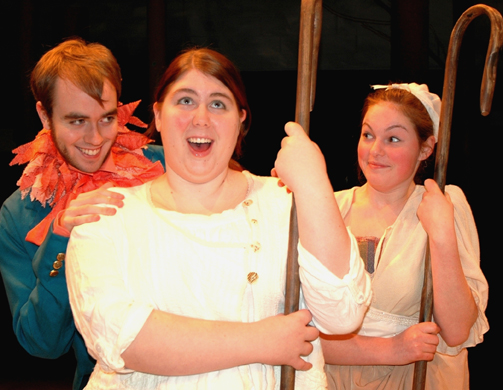 This year's UFV Theatre Shakespeare production will be the delightful romantic comedy As You Like It. Such is its endearing popularity, that this is the third time it has been produced by the department: once in 1984 and again in 1998, both productions generating excellent feedback and positive audience reaction. Veteran UFV theatre professor Ian Fenwick is directing this year's version.
In As You Like It, Rosalind, one of Shakespeare's most beloved characters, is forced to flee with her cousin Celia and court jester Touchstone to the Forest of Arden, to escape the wrath of her tyrannical Uncle. To survive, she must disguise herself as a man. When she meets Orlando, the object of her desire, in Arden, an intriguing examination of the meaning of romantic love ensues. As You Like It features wonderful comic characters and situations, a happy ending and a wrestling match to boot! Don't miss it!
With a cast comprised of past and present UFV Theatre students, casting is as follows: Rebekah Brisco, last seen as Sylvia in last season's production of The Girl in The Goldfish Bowl, will play the role of Rosalind. Dylan Coulter, who appeared as Ferdinand in The Tempest, is Orlando. Gabriel Kirkley, who also appeared in The Tempest as Caliban, takes the role of the world weary philosopher Jacques. Other roles include: Gabby Bohmer as Celia, Eli Funk as Touchstone, Daniel Campbell as Oliver and Danielle Warmenhoven as Phebe. Performers playing multiple roles include: Cait Archer, Morgan Cox, J.D. Dueckman, Matt Jansen, Danielle Millette, James Servizi, Thomas Smith, Luke Stevens, Josh Tompke, Jessie Whatley and Stephen Wilhite.
Set design for As You Like It is by Jay Havens, with costume design by Heather Robertson and lighting design by Astrid Beugeling. Rae MacEachern is stage manager. Dance choreographer for this production is Kyra Esau with combat choreography by Paul Gelineau.
As You Like It opens March 9 at 7.30 pm in the Chilliwack campus theatre and plays March 10,15,16,17, 22,23 and 24 with a half price preview March 7  and matinees March 18 and 25 at 2pm and March 8 and 14 at 12 noon. The March 18 matinee is a special pay-what- you-can event with a recommended minimum price of only $10. Other ticket prices range between $9 to $20.
For tickets and information call: 604-795-2814 or Email: theatre@ufv.ca  or visit our website at:    www.ufv.ca/theatre