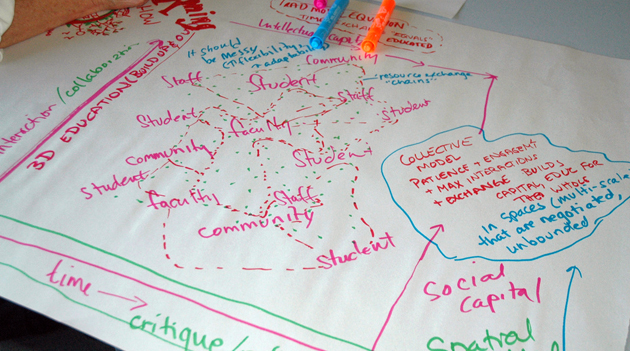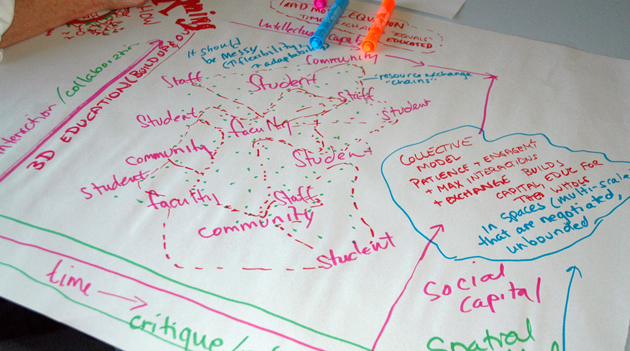 What knowledge, skills, abilities and values are crucial for every UFV student to develop?
Communication skills?
Civic responsibility?
Environmental awareness?
Digital-age savvy?
The collaborative project, facilitated by the Teaching and Learning Advisory Council, has engaged UFV faculty, staff, students, alumni and community stakeholders in discussions throughout the Fall and Winter, culminating in a final document at the close of UFV's Professional Development Day, May 1, 2012.
UFV's Learning Outcomes will become a guiding document in the implementation of UFV's strategic goals, including program review, program development, and program and planning priorities.
Come have your say on Thurs, Feb 9:
UFV's Institutional Learning Outcomes open house
Come join the discussion to help shape the future of learning at UFV. Everyone is welcome.
Thurs, Feb 9
2-7 pm
Abby B121
Learn more at blogs.ufv.ca/ilos
(At top is a photo set from an earlier charette for faculty and staff)