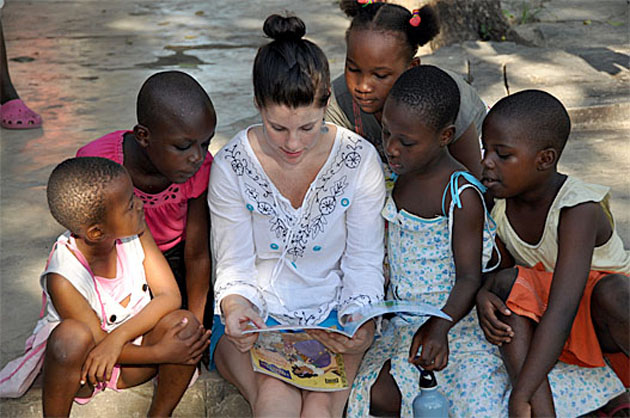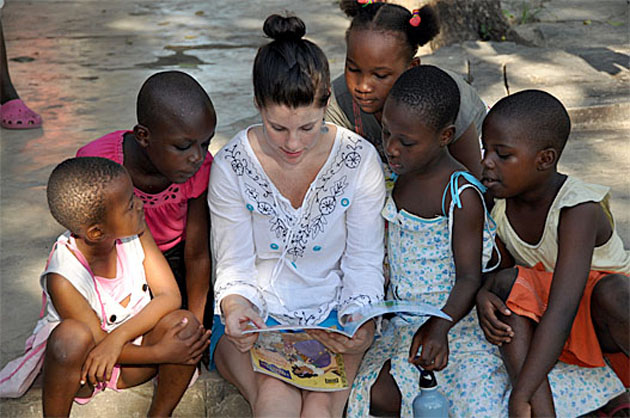 Sitting just below the equator, tucked between eight African countries, and bordered by the turquoise waters of the Indian Ocean, is Tanzania.
Home to Mount Kilimanjaro, the continent's tallest peak, the region draws visitors from around the world to conquer its height and beauty.
With an economy based on agriculture, the state also draws tourists to the exotic beaches on the island of Zanzibar, and the wildlife parks in the Serengeti, which features the world's largest mammal migration.
The east-African country is also home to a growing UFV partnership in which students work on development initiatives during a three-month internship, while simultaneously growing as individuals.
The initiative connects UFV and Ardhi University, located in Dar es Salaam.
Over the next year, six students will receive funded summer internships to the school through the UFV Global Development Institute (GDI).­ Two will be departing in January, with four more leaving in May. In addition, four students from Tanzania will study at UFV.
The project is made possible by funding received from the Canadian International Development Agency and the Students for Development program managed by the Association of Universities and Colleges of Canada (AUCC).
The grant allows students to receive up to $6,500 towards living, working, and travelling abroad.
While in Tanzania, students who receive the funded internships conduct research related to the improvement of informal settlements. That includes mapping and examination of numerous topics, such as health issues, building materials, and the impact of climate change.
Meanwhile, the students travelling from Tanzania to UFV will carry out research for their PhD degrees, mainly focussed around urban planning related to the Fraser Valley.
There is also room for UFV students to apply for un-funded positions, in which they would be working in Tanzania in different capacities but with an array of similar skills.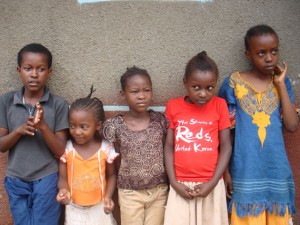 No matter the internship, students will work on projects that are "value adding value to the community," said UFV geography instructor Cherie Enns, who grew up in Africa.
"What I love about the program is that it's taking UFV students to a place where there are education opportunities, understanding is expanded, and a transformative experience is provided," she said. "It's exciting to share in that learning process. And for me, it's about trying to impact a place that struggles in many ways and has so much potential."
Over the last five years, UFV has seen student placements funded through AUCC in places like Africa, India, and South America.
This year, the program required the university to apply for one country to form a project, creating a "more sustainable partnership."
"When you're going back to the same place and you're value adding, you're not just starting something and stopping. You get to continue," said Cherie, explaining the premise behind the change.
Following an internship trip to Tanzania last year, relationships and bonds were already being formed, which influenced UFV's decision to continue working with the country.
The benefits received by the students on such a trip are diverse, said Cherie.
From one aspect, it provides them with a "competitive edge," no matter their profession.
In addition, it helps the students see the world from a new perspective.
It also gives them focus. Many have returned with feedback such as, "Now I know what I want to do with my life," according to Cherie.
All of the above were true for last year's interns.
Twenty-six-year-old Joel Nagtegaal and 22-year-old Deanna Waslewsky were the first two UFV students sponsored through the GDI program to visit Tanzania.
Joel is a fourth-year student who is currently completing his bachelor's degree in geography with a minor in English, with the hopes of becoming an urban planner.
Before applying for the internship, he had always wanted to visit Africa.
"In North America, we constantly see images and hear stories about this entire continent that is suffering. I wanted to go learn more about it and try to use some of my skills to make an impact," said Nagtegaal.
Meanwhile, Deanna, who is still pursuing a Bachelor of Science degree with a major in biology, an extended minor in psychology and a pre-medicine concentration, wanted to gain the international experience.
Upon their arrival, it took some time adapting to the new surroundings. Factors such as the drastic divide between poverty and wealth was difficult to observe, said Deanna. However, they felt extremely welcomed by the locals.
Living at the Passionist Father's Guest House, which was run by a Catholic priest and nuns, they were provided with good, clean conditions — and a view of the Indian Ocean.
When they weren't visiting the beach for a swim or playing a game of soccer, the two were working.
Joel did his internship in association with the Institute of Human Settlement Studies at the university.
He was assisting PhD students with their research, specializing in mapping using a geographic information system (GIS). He researched informal settlements, also called slums, trying to find which areas were the most vulnerable to the effects of climate change, such as flooding. From time to time, he ventured into the field to explore the region.
Deanna also assisted PhD candidates by conducting literature searches, summarizing relevant literature and researching funding opportunities for the students to complete their research, both in Tanzania and Canada.
Beyond the benefits gained from practical side of the internship, they both agreed it was a life-changing trip.
Experiencing another way of living was the highlight for Deanna.
"The experience is incredibly valuable and cannot be replicated in a classroom setting," she said. "It has increased my awareness of the issues faced by people around the world and the value of international experience. It made me wonder how other people in the world live and how they overcome the obstacles they face."
To Joel, it was "the experience of a lifetime." One that he says, "changes you forever."
Referencing the relationships he forged with other interns and locals from Tanzania, he said he also found a new appreciation for Africa and B.C.
"As our Swahili teacher told us, 'We are all sailing in the same boat,'" said Joel. "It was also humbling, as before I left I thought I would go and make a big difference in Africa and leave a lasting impact. It turned out that the people and the experience taught me a lot more than I taught them."
Students can apply for the grant by sending a cover letter and resume to Garry Fehr or Cherie Enns of the UFV Global Development Institute.
Both funded and unfunded internships will receive course credit.
For more information, contact Garry Fehr at garry.fehr@ufv.ca or Cherie Enns at Cherie.enns@ufv.ca.
Or, visit http://www.ufv.ca/GDI.htm