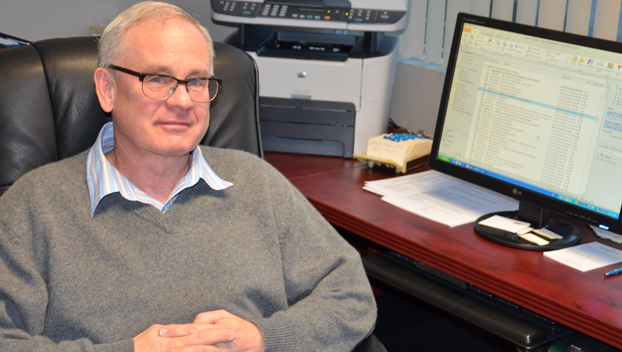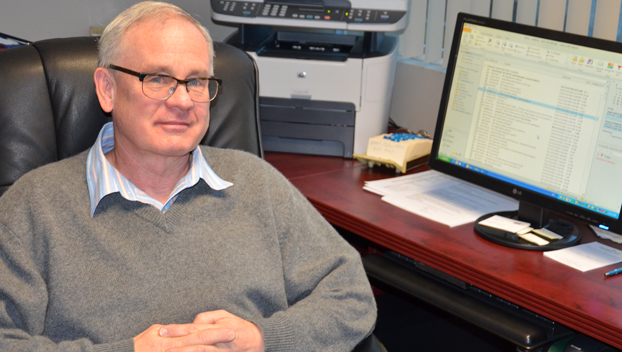 John English has been hired as the new Dean of Trades and Technology at the University of the Fraser Valley.
He replaces Harv McCullough, who is the only person to have held the post previously and who will now serve as a special consultant to President Mark Evered.
John comes to UFV from the BC Institute of Technology, where he was Dean of the School of Construction and the Environment from 2001 to 2010.
An engineer by profession, John earned his Bachelor of Applied Science (Electrical Engineering), from UBC in 1979, is a professional engineer (P.Eng.), and will receive his Master of Science, Environment & Management degree from Royal Roads University this spring.
He started his career as a professional engineer with the British Columbia Telephone Company and from 1982 to 2001 served in several roles at the College of New Caledonia in Prince George, including as Faculty/Program Lead — Electronics Engineering Technology and Applied Science (Engineering); Faculty Association Past-president; and Dean, Trades Division.
John has also been a consulting professional engineer with Versa Design Group (1985–2006), designing electrical systems for commercial and industrial facilities.
During his time as Dean of Construction and Environment at BCIT, he oversaw 58 trades, diploma, and degree programs and helped guide a major expansion of the school. He also helped to integrate trades programming with diploma and degree programs, establish BCIT's first master's degree, and launch BC's first non-university accredited engineering program.
He says that several things about the dean's position at UFV appealed to him.
"My background includes helping to get trades and technology programs more integrated with all the activities of a post-secondary institution, including academic education and research, so that experience can be applied here," he notes.
"Also, the Fraser Valley region is a real up and coming area. You don't have to look far to feel the excitement and see the challenges that the growth coming to the region presents. UFV will have a big part to play in solving the challenges related to growth. It will be a neat time to be in this area and be involved. This area is now in the provincial spotlight and as the region's economy looks to diversify, the communities will rely heavily on the university.
"And thirdly, I've been around the BC post-secondary system a long time, and I know what a great place UFV is to be, so I found that a very encouraging reason to apply here."
VP Academic and Provost Eric Davis says that John will be a strong addition to the UFV management team.
"Harv will be a very tough act to follow, but, at this time, John's experience, knowledge of the Trades area, and commitment to integrating Trades education into a university makes him an ideal individual to succeed him," says Eric. "There is an immensely talented group of people in the Faculty and together with John they can provide real leadership in helping UFV achieve its strategic goals of providing the best possible education and being a leader in the development of the Fraser Valley."
Although he is new to the UFV region, John does have some family roots here. His great-grandfather, also named John English, came through the area as a surveyor in the 1800s and homesteaded at Cultus Lake.
John currently lives in Port Kells.