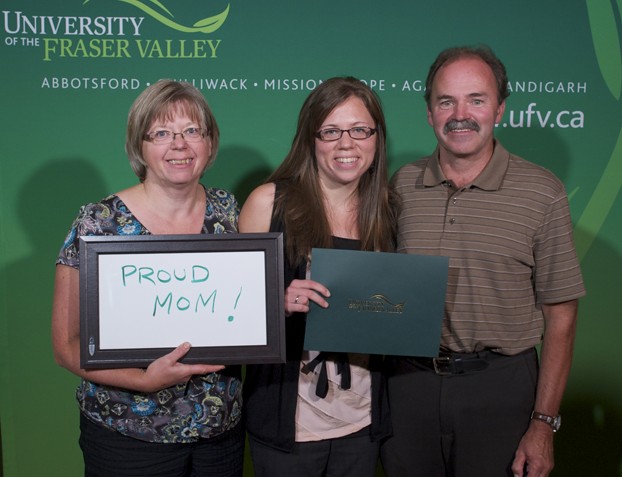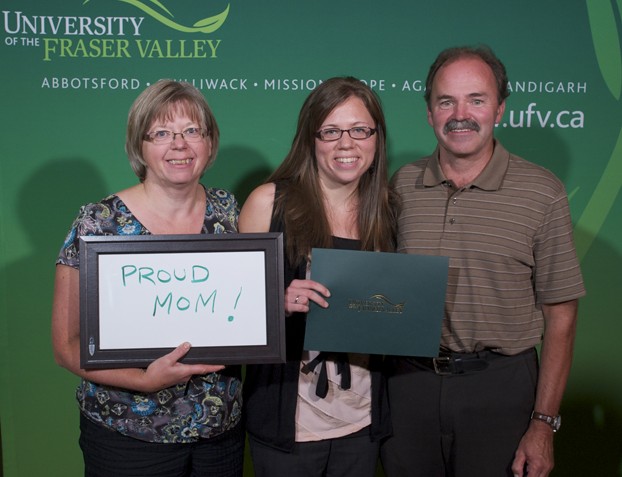 By Christiane Hodson
UFV Interim Director of Development
Never doubt that a small group of thoughtful, committed citizens can change the world. Indeed, it is the only thing that ever has.   Margaret Mead (1901–1978)
At UFV, Mead's words resonate. In fact, the university owes its very existence to the vision and perseverance of the citizens of our communities. In 1974, as a result of your tireless lobbying, Fraser Valley College was launched. The first few hundred students filled makeshift classrooms in church basements and storefronts in Chilliwack and Abbotsford just months after the college was legislated into existence.
Similar community efforts helped us gain university-college status in 1991, which allowed us to develop degree programs, and university status in 2008.
Now, 37 years later, we are the University of the Fraser Valley, with 16,000 students, 100 programs, 30,000 alumni and a reputation second-to-none. We have relied on you, your children, and your grandchildren to fill our classrooms. Your needs have shaped and directed our programming. Your voice has assisted us in acquiring the space and infrastructure we've needed to serve our students for nearly four decades.
For this, we are eternally grateful.
We cannot and do not take for granted the support of our communities. Indeed, we need it now more than ever before.
Times are changing. Private support — from the businesses, individuals, foundations and organizations that call the Fraser Valley home — will become paramount in the years ahead.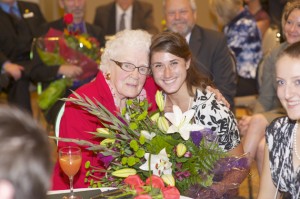 The donors and friends we've highlighted in the Giving section of this issue of Skookum are just three examples of the generous support we've received in the last several months. A golf tournament at Ledgeview in support of Cascades Athletics; additional funds for an award from an established Chilliwack family with links to the pioneer days of Fraser Valley College; and a momentous gift from the District of Mission to establish a signature program — the gifts we receive are richly diverse and a testament to the various ways our communities demonstrate their support of UFV. Elsewhere in this issue, we look back at that exciting time in 1991 when a community unwilling to back down secured university-college (degree-granting) status for us.
These thoughtful, committed citizens are investing in UFV. This is an investment in many things: youth, potential, local business, the local economy, healthcare, education, and our place in the global marketplace. It is an investment that will indeed change the world.
Recognizing our donors and sharing these stories is but a token of our sincere appreciation for their generosity, vision, and commitment to our university.
Thank you for your ongoing support.
This article is featured in the fall 2011 issue of UFV Skookum magazine