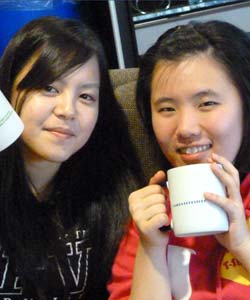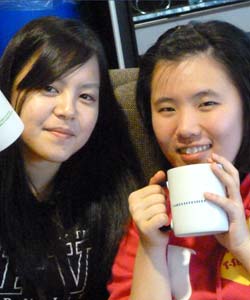 September 12, 2011 — For the second year in a row, Tea Time will run every Friday at Baker House from 2:30 p.m. to 4 p.m, starting on September 16, 2011.
Run in collaboration by UFV International and UFV Residence, Tea Time is an informal drop-in where both international and Canadian students can connect with each other and share ideas and resources.
"This year, the number of international students in residence has risen by 7%,," says Tracey Mason-Innes, Manager of Housing and Residence Life. "Now international students represent 42% of our residents. This is a record high. As a result, we've increased staffing and have put a special focus on programming for these students."
"Adjusting to university can be a challenge for young people," says Adaly Molina, Accommodation Liaison at UFV International. "International students have the added stress of adapting to a new culture. In the first three months after they arrive in Canada, many of them will experience culture shock. It's important to support them at this early stage so that they do not feel isolated. The earlier we reach out, the easier it is to facilitate a healthy and successful adjustment."
"Research shows that students do better when they have frequent contact with their peers, staff, and faculty," adds Mason-Innes. "Last year, we've received many positive comments from students about Tea Time. Adaly has helped us tremendously with her ability to reach out in a supportive way to residents who were struggling. She helped us assist students effectively and prevent crises from occurring. We're looking forward to have her run Tea Time again."
After renovations last year, Baker House now features a new community kitchen, which is an ideal gathering place for Tea Time. The drop-in is open to any UFV student or staff who would like to join. Participants can choose from a selection of hot beverages and treats, courtesy of Baker House.