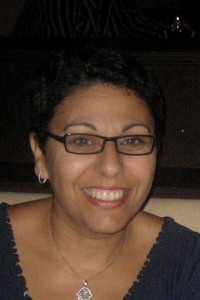 Ghizlane Laghzaoui has recently joined UFV as a professor of French, teaching as part of the Modern Languages Institute.
Ghizlane will be teaching courses in French language and literature and francophone cultures. She will also be participating in the implementation of a major in French.
Her research focuses on academic writing and academic performance with students from French immersion programs; as well as on the topic of educational leadership and diversity (francophone communities and educational institutions in minority settings).
She immigrated to Canada in 2000, and taught French at SFU from 2001 to 2011. Born and raised in Morocco, she has also taught French in a private School of Business, l'Ecole Supérieure de Gestion, which is a Moroccan branch of the Parisian school.
She has a PhD in French language and Literature and recently finished and EdD in education.
"My area of expertise is in French as second language acquisition."
As for what attracted her to UFV?
"I was occasionally teaching as a sessional here and was definitely attracted by the commitment of the UFV environment to academic achievement; the openness to new ideas and the recognition of who you are as an academic and as a person."
Ghizlane lived in Casablanca, Morocco, until 1988.
"Then I left for France to complete my PhD in 1992. I was living in Lille, north of France. But the need for the sun and the call of the Atlantic ocean were stronger. I came back to Casablanca until 2000."
She now lives in Surrey. Welcome to UFV, Ghizlane.