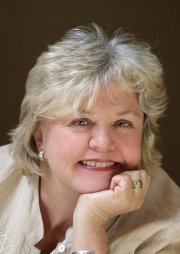 Madeleine has been at UFV since 1989, teaching courses in professional and advocacy writing in the Communication department. In her early years at FVC and UCFV she also taught in the Media and Communication Studies department and taught mass communication and advertising. Prior to coming to UFV, she was the publicist for CBC TV western region and researcher and writer for CBC TV News on the assignment desk. Madeleine left CBC to raise her two sons, but found her freelance career as a researcher for TV programs such as Beachcombers and Danger Bay, which later blossomed into a fundraising career when she was hired to raise $6 million for the Vancouver Aquarium. Over the past two decades Madeleine has raised over $10 million for various non-profit organizations including UFV's Centre for Indo-Canadian Studies; the Clayburn Schoolhouse restoration; and the Xa:ytem Longhouse Interpretive Centre. She was active in the Plan A initiative and is a founding board member of the Reach Gallery Museum in Abbotsford.
For her new role, Madeleine will be resigning from two community boards to concentrate on her new position and her doctoral dissertation in higher education leadership (SFU). Her dissertation, titled: Good enough to teach — professors on the margins: A narrative auto/biographical inquiry, is about academic sessional labour in BC universities.
Madeleine brings to the Associate Dean of Faculty position a range of administrative skills; she has served on many committees at UFV including as chair of UCC, chair of the policy review committee, and faculty representative to the UFV Board of Governors. Most recently Madeleine was the Faculty Contract Administrator for the FSA. She says that in her role as FSA Contract Administrator her goal was to serve faculty and in her new role as Associate Dean she will continue to serve faculty.
"I am excited about this new challenge and opportunity," she said, "I know that my working knowledge of the collective agreement and my 20 years of UFV experience will help me to work for and with faculty in the College of Arts."