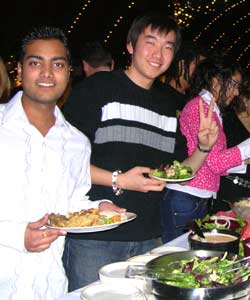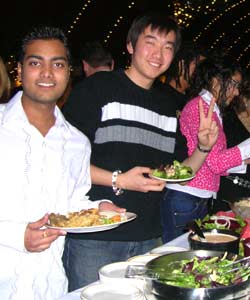 November 18, 2010 — The annual UFV International student Christmas party is scheduled for November 26, 2010 at Rancho catering at Delair Rd, Abbotsford, from 5:30 p.m. to 10 p.m. The event will feature food, dancing, prizes, and a visit from Santa.
"The students who participated in the Abbyfest fashion show will perform for us," says Kara Bertram, International Student Programs Facilitor. "This year, we have a whole group of students who are great dancers and we're thrilled to have the opportunity to have them dance for us."
The dinner and performance will be followed by a dance. "We've scheduled a DJ who spins vinyl," says Kara, "like in the old days. It's going to be lots of fun. We're hoping for a good turn-out: the party is early this year so that students won't have to worry about exams quite yet."
Free transportation is provided to bring students to the Rancho and back, with a stop at Bourquin Exchange for those who want to catch the city bus. The event is semi-formal and tickets are $10 for international and exchange students and $15 for other guests. Attendees will have the chance to win door prizes, including two iPod Shuffles.