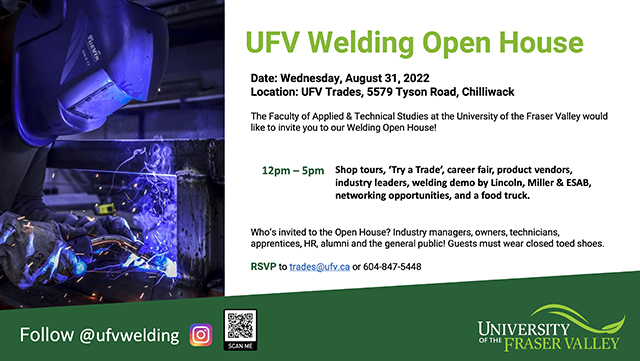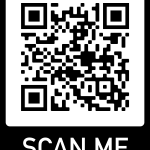 The Faculty of Applied and Technical Studies at the University of the Fraser Valley invites you to our Welding Open House on Wednesday, August 31, 2022.
Highlights include: welding demonstration by Lincoln, Miller & ESAB; shop tours; Try-a-Trade; product vendors; industry leaders; networking opportunities and food trucks.
DATE: Wednesday, August 31, 2022
TIME: 12 – 5pm
LOCATION: UFV Trades & Technology Centre, Welding Shop
5579 Tyson Rd, Chilliwack BC, map
Who's Invited: Company managers, owners, technicians, apprentices, HR, alumni, and the general public! Parking is free.
RSVP to trades@ufv.ca or 604-847-5448 and follow UFV Welding on Instagram.
08/23/2022