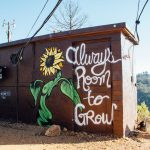 This workshop is for faculty and educational staff to deepen and apply their understanding of ESD and consider how to bring sustainability as a lens into their existing courses. In this workshop you will:
• Consider ESD as holistic pedagogy that includes systems thinking
• Develop course plans and assignments to implement, receiving feedback, support, and resources
• Articulate the ways ESD in your courses can be in alignment with principles of Indigenization
Faculty who complete both ESD Workshops will receive a certificate of completion issued by Teaching and Learning and the Office of Sustainability.
The workshop includes a light lunch. Some activities will be held outdoors so please dress accordingly. Participation is limited to 20 people.
Register through Teaching and Learning: asktlc.ca
Wed, June 1
11 am-3 pm
G124 (Thinker Space) Abbotsford
For more information, contact Anna Griffith at Anna.Griffith@ufv.ca
06/01/2022