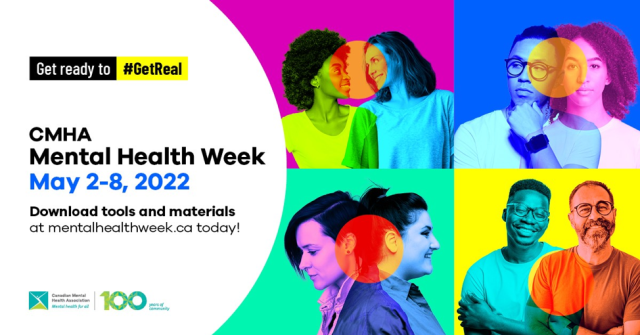 CMHA Mental Health Week kicks off on May 2 at 9 am PST with a virtual conversation exploring empathy with three very passionate speakers and advocates. Join Sophie Grégoire Trudeau, award-winning humanitarian and CMHA National Volunteer; Michael Landsberg, Mental Health Speaker & Founder of #SickNotWeak; and Kayla Breelove Carter, Clinical Traumatologist for an hour of thoughtful conversation on how to bring empathy to life.
The 71st annual CMHA Mental Health Week runs from May 2-8, 2022.
Before you weigh in, tune in.
Get practical advice, articles and information to help you #GetReal about how to really help. Click here.
Register here.