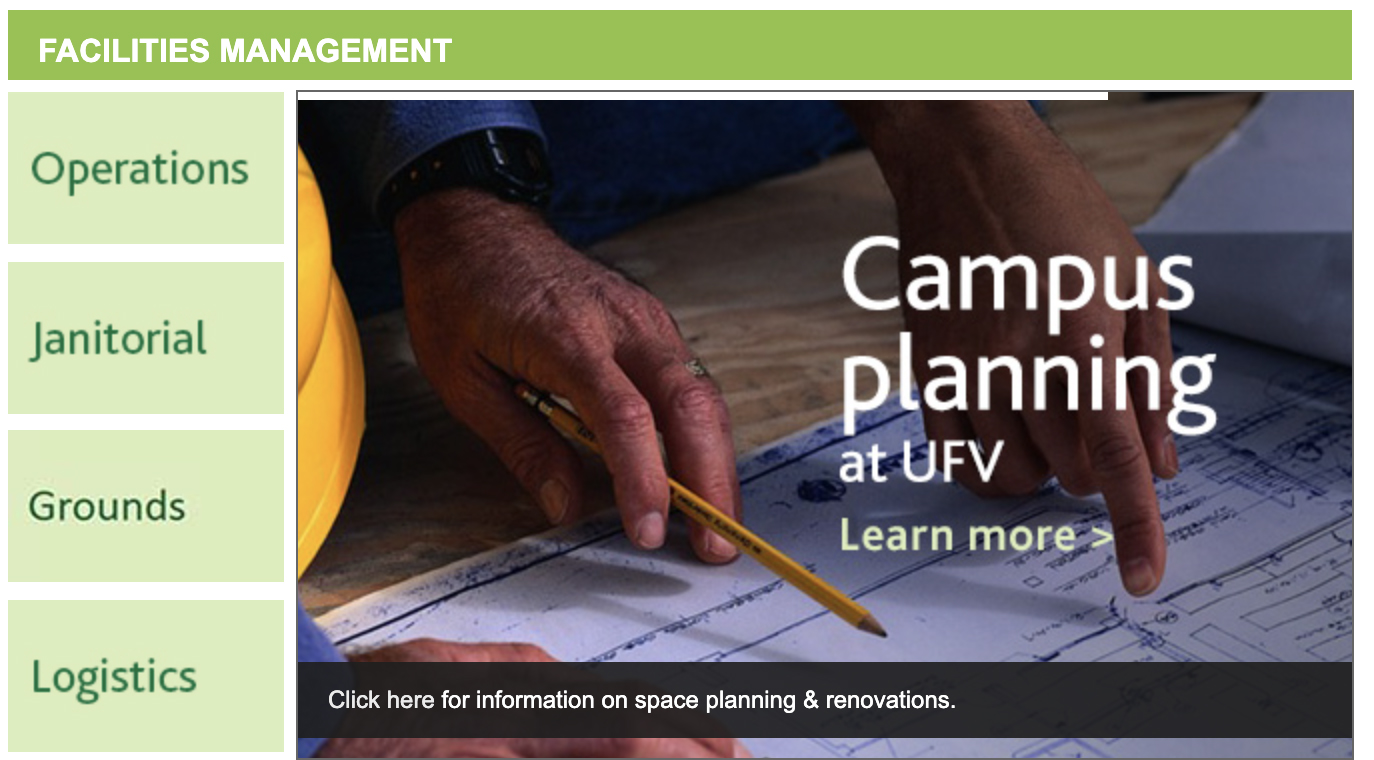 The Campus Planning and Facilities Management (CPFM) team will be renovating their Abbotsford campus office space (B150) from June 28 through Dec 15, 2021. During this time, CPFM offices will relocate to:
B133 – Facilities Management and Operations
B334 – Campus Planning
K162 – Project Management Office
All department phone numbers and email addresses will remain the same. Please continue to contact the CPFM team and submit required work orders as you do now.
For more information, contact Jr. Project Manager, Capital Projects Sunny Rajwan at Sunny.Rajwan@ufv.ca or 236-887-1361.