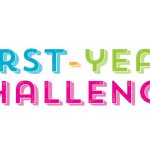 Attention: First-Year Students!
New to UFV? Learn about all the great services that are available to you while earning some amazing FREE prizes with the First Year Challenge.
The First Year Challenge, carried out by The Student Life department, would like to invite all first-year students to participate in our newly developed curriculum. Familiarize yourself with the on-campus resources that can help make your first semester fun and successful.
Get started by visiting: https://mycampuslife.ufv.ca/ and make sure to look over the "How to Guide" document attached to learn how to get involved.
For more information, contact Elizabeth Guevara at orientation@ufv.ca
09/30/2017