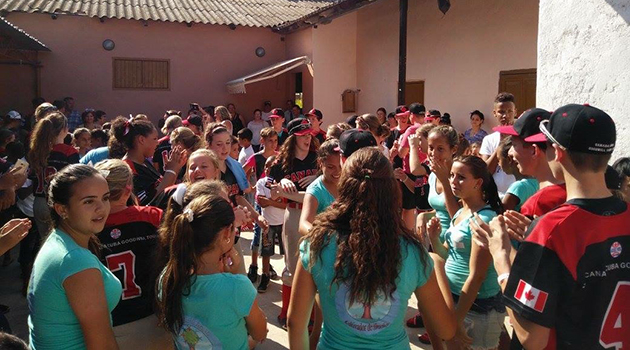 An energetic team of generous teen athletes enjoyed a competitive trip to Cuba earlier this year.
As part of the U15-BC Goodwill Tour Team, the Abbotsford Outlaws softball squad loaded hundreds of pounds of donations, including UFV water bottles, onto their plane – all of which was handed over to underprivileged Cuban children. The Fraser Valley players even left behind their personal gloves, bats and balls in addition several bags of brand new softball equipment.
"It was an awesome time, and a huge success," says UFV plumbing and piping instructor Rod Smith, whose girlfriend's daughter participated in the program.
Canada's team visited Cuban schools during the day, then played softball four consecutive nights with up to 2,000 spectators looking on. The Canadians also practiced with Cuba's national women's team.