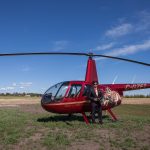 The College of Arts and The Reach are co-hosting a presentation by Canadian museologist George Jacob on Creating Cultural Capital: Global Museum Industry Insights
Mon, January 16
4:30–6 pm
Abby B101
What is the role of museums and culture in our increasingly virtual and changing inter-connected world of accelerated communication and global mobility? Museums are the soul of civil societies and they serve as repositories of our collective memory. They serve as an important catalyst for education, tourism, cultural infrastructure, and the quality of life in communities. But museums are more than memory keepers. Museums are engines that drive cultural diplomacy– an art, whose soft power has tested true through the course of history in bridging relationships, forging allies, and facilitating exchange of ideas.
Creation and sustainability of museums is a multi-billion dollar industry globally. Canadian museologist George Jacob has dedicated his life to the creation and planning of some incredible museums and science centres around the globe. His insights into the need for cultural resource management training, leadership, creation of destinations of higher societal purpose will form the essence of this talk.
About George Jacob M.Tech., MMS., D.Lt., CCF, FRCGS
Trained at the Smithsonian, educated at the Birla Institute of Technology & Science, University of Toronto and Yale School of Management, he is known internationally for spearheading stellar museum planning and design-build assignments and is one of the leading museum thinkers of our times. A Canadian Commonwealth Scholar, his $480 million + design-build portfolio of over 50 museum assignments can be seen in 11 countries including Singapore, India, Abu Dhabi, Hong Kong, Egypt and across United States.
For more information, contact Cecelia Dirksen at cecelia.dirksen@ufv.ca
01/18/2017