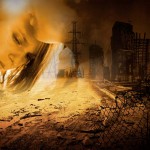 UFV staff and faculty receive 50% off ticket prices for 7:30 pm performances of Romeo and Juliet on Sat March 8, Fri Mar 14, and Sat Mar 15. Visit UFV.ca/theatre, follow the link to buy tickets online, choose your own seats, and use promo code Verona for adult tickets. This offer is only available for advance tickets purchased online. While there is no limit on discounted tickets per person, there is a limited number available for each performance.
For more information contact melanie.wickes@ufv.ca or local 2492.
Also, UFV Theatre is continuing its student rush ticket program for their contemporary version of Romeo and Juliet. Any unsold tickets will be sold at the door to students with valid ID for only $10.
Students may order advance tickets and choose their own seats at discounted rates of $15-$17 OR students may take their chances at the door with student rush tickets:
Student rush tickets are $10 for most performances of Romeo and Juliet.
– student rush tickets only available at the door, 1 hr before show time
– cash only
– student ID required
– available for all performances except opening night on March 7
– available for high school students and post-secondary students
– subject to availability and best available seating only
For more information, contact the UFV Theatre Box Office at 604-795-2814 or theatre@ufv.ca or visit UFV.ca/theatre for more details.
For more information, contact Melanie Wickes at melanie.wickes@ufv.ca
03/14/2014