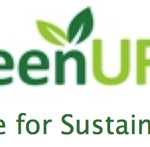 This is an initial interest notice. If you are passionate about sustainable living and feel that UFV could do more in terms of being sustainable, then come and make your voice heard. The purpose of this focus group is to address the current state of UFV's sustainable environment and come up with possible solutions on how to improve if need be. This is also an opportunity to address other environmental concerns at UFV and the Fraser Valley community. There is no right or wrong answer here…the only answer we care about is the one you want to voice. If you want to attend this meeting, please send an email to the contact below stating that you are interested along with the best way to be in contact. A follow up email will be sent that will state a date, time and location for the meeting.
Ashleigh Yakemchuk
604-504-7441 ext. 5122
Ashleigh.Yakemchuk@ufv.ca
This meeting will be open to people from all walks of life at UFV. So whether you are a student, faculty or staff member and have something to say, email the contact below stating that you are interested.
For more information, contact Ashleigh Yakemchuk at Ashleigh.Yakemchuk@ufv.ca
03/10/2014