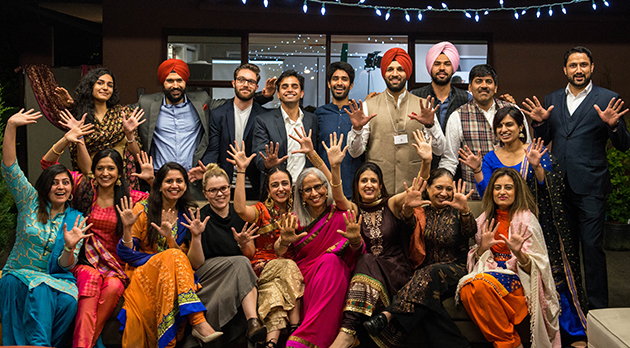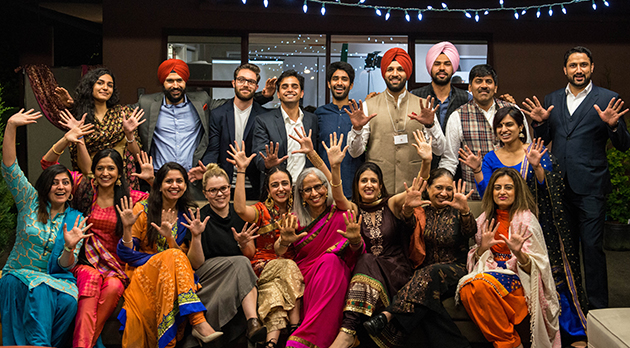 UFV's Centre for Indo-Canadian Studies began with an idea and a commitment from the community.
Now, as it celebrates 10 years of serving as a centre of activity, events, information, scholarship, and research related to the Indo-Canadian community, it is extending its focus to embrace regions of South Asia.
Centre director Satwinder Bains announced the name change to the South Asian Studies Institute (SASI) at a celebration event marking the centre's first decade on May 3.
"As we enter our second decade, we felt it was important for our identity to reflect the broader field of South Asian studies," noted Bains. "This will result in increased opportunities for UFV faculty and students to connect and collaborate with partner institutions and projects throughout South Asia. We will continue the very important work of facilitating research and other connections, but with a wider mandate."
The Centre for Indo-Canadian Studies (now SASI) has served as a hub where scholars from UFV programs, Indo-Canadian community members, groups from all sectors of the community, international visitors, students, and scholars from India/South Asia come together.
"Our young university has done a remarkable job of building connections and partnerships across the world, and the centre, which now deservedly will be an institute, has played a major role in that success," said UFV President Mark Evered at the 10-year celebration, at which he and his wife Maureen were made honorary patrons of the new institute.
The institute supports the development, maintenance and strengthening of links that lead to diverse experiences for students, faculty, and community. It initiates and supports an interdisciplinary range of courses in India-Canada Studies at UFV, and programs and activities that promote the study of and engagement with the sub-continent and the Indo-Canadian diaspora. It also houses the BC Regional Innovation Chair on Canada–India Partnership Development, and maintains a close relationship with the UFV campus in Chandigarh, India.
In the past ten years the it has undertaken many research projects, created a program of study, supported and mentored student research, and partnered with universities in India. The CICS has built strong community partnerships locally and across Canada with numerous Indian diaspora communities, held international conferences, invited visiting scholars from around the world, curated acclaimed exhibits, and developed business ties with India.
It also serves as a repository of history for the Indo-Canadian community. It has partnered with the Gur Sikh Temple National Historic Site on several projects, and is currently working with the Royal British Columbia Museum to ensure that the Indo-Canadian story is reflected in museum exhibits chronicling the history of B.C.
The Abbotsford area has one of the largest concentrations of Indo-Canadian population in Canada. Starting in the early 2000s, UFV and the community have worked together to build a stronger connection through the creation of the CICS.
In April 2005, after several years of fundraising and planning on the part of UFV and the Indo-Canadian community, then-Premier Gordon Campbell announced the centre's launch. It began operations in 2006, completing its first academic year of service in 2007.
"It's important that we look at the cultural fabric of our communities and ensure that what we're doing brings them into our embrace," noted former UFV president Skip Bassford at the time.
"I am very much enjoying looking back and reflecting on what we have achieved in our first decade. At the same time, I am also every excited about what the future holds for the South Asian Studies Institute," says Bains.
Contact Bains at satwinder.bains@ufv.ca to discuss potential projects and partnerships.