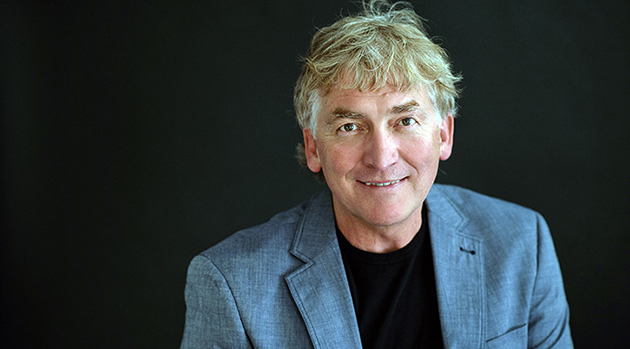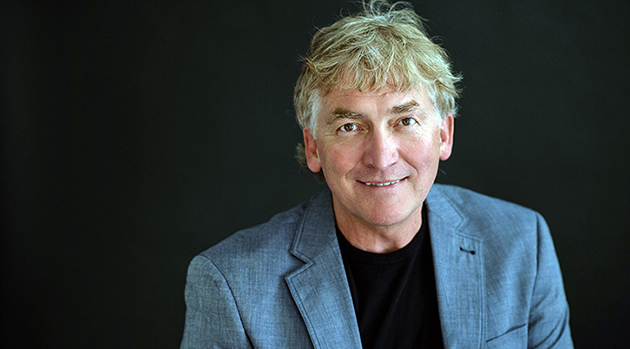 When Canada's National Cycling team takes to the tracks, roads, and trails at the Rio Olympics this summer, UFV's Roger Friesen will be right there with them.
Friesen's a bit of a secret weapon for elite athletes. He combines his teaching duties as an associate professor of kinesiology at the University of the Fraser Valley with a thriving career as a performance psychology consultant, helping athletes and other performers like musicians and physicians hone their mental game.
Friesen has been working with road, track, and BMX athletes from the Canadian national cycling team for past four years as they prep for the Olympic Games in Rio in August. Things have really ramped up over the past few months.
"I've travelled to Toronto or Los Angeles — their winter training headquarters — at least once a month, for the past several years," Friesen notes.
And he's excited about the team's prospects.
"Since a successful Pan Am games last summer the team has continued to do well.  The women's pursuit team is one of the best in the world right now. They are poised for amazing things. There is a lot of expectation there. Our road teams are amazing and looking for unprecedented success, and the sprinters are also looking good."
All those expectations can lead to a lot of stress and pressure for the athletes. That's where Friesen comes in, working on their mental conditioning.
"There are at least five components of performance: technical, physiological, team, mental, and emotional," Friesen notes. "Athletes can work to be fitter, faster, and stronger in all of these categories. And each of these components can be trained independently of the others. My job is to help athletes maximize their performance by focusing on the mental and emotional realm — developing what we often refer to as 'mental toughness.'"
"The psychological development of athletes has always fascinated me," he says. "Why is an athlete brilliant one week and apparently a completely different person the next? Often it is a result of emotional stress or a lapse in mental toughness. If you can't hold it together mentally, your talents can be wasted."
Friesen defines the mental aspect of fitness as anything related to thinking and decision making, and the emotional aspect as how we react and respond to situations.
"There's always a mental component to competition. How mentally focused and prepared is the athlete? But the emotional component must also be considered. When athletes arrives at the starting line, they bring their life struggles, their family dynamics, and their relationships with them too."
Now that he's been working with them for almost four years, Friesen has developed a strong relationship with the cyclists.
"We can draw on conversations that we started having three and half years ago. It's a very rewarding experience, helping them work on being in control for what's coming up as well as letting go of things that we have no control over. Everyone is completely focused on August and the Olympics. It's a challenge that they need to bring all their strengths to, including their mental fitness.
"Our most recent training camp — the last one before the Olympics — was very rewarding. There's a sense that they have all come through so much — training, preparing, competing, injuries that were potentially career threatening, and they've walked away feeling solid and buoyed by the experiences. And literally twitching with excitement about the experience they are about to have."
Friesen was particularly impressed by the comeback of track racer Hugo Barrette, who endured a horrific crash and multiple injuries while racing, and returned to the sport just three weeks later.
"Hugo's comeback was nothing short of miraculous. For him to have come back so quickly is truly remarkable."
Members of the women's team have also endured some "pretty substantial crashes that could have been career-ending," Friesen notes, as well as a flu-like illness that levelled them all and made their March training camp a write-off.
"The women's pursuit team limped into the world championships. Even though they were the favoured team, it was a miracle that they pulled off a silver medal performance as the illness was a real setback."
It's his job to help the athletes have the mental fortitude to come back from such challenges and overcome barriers.
Friesen has been a sports psychology consultant for more than 20 years, working with athletes from a variety of different sports. He helped prepare Canada's women's basketball team in the lead-up period to qualifying for the 2012 London Olympics (their first time qualifying time in many years), and proudly displays a poster signed by all the players thanking him for his help.
Save