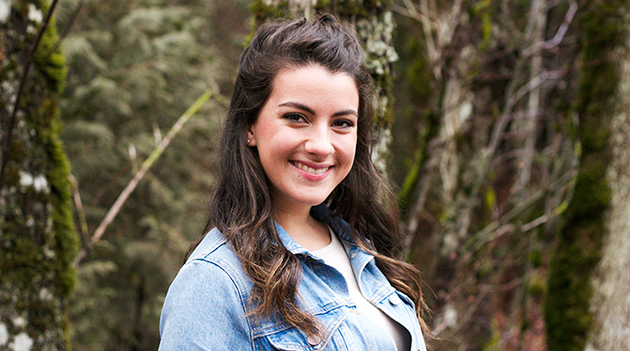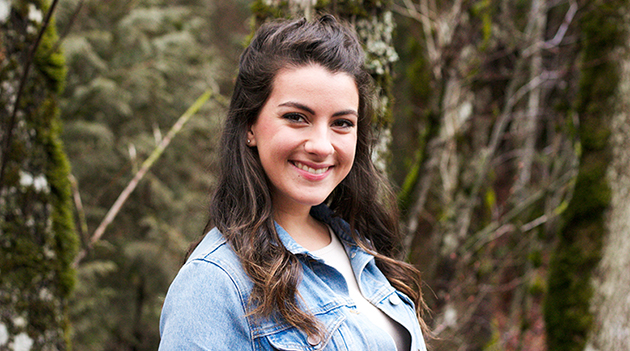 Blending beautiful design with commercial and community consciousness led Abbotsford's Courtney Verbeek to the top of her class.
And artfully beyond.
With a 4.19 GPA, Verbeek is this year's recipient of the UFV Governor General's Bronze Medal as the student with the highest GPA over the last 15 credits in any two-year diploma program.
A lifetime love of fine arts evolved into an impressive portfolio as she refined her work through UFV's Graphic + Digital Design program. Still, the secret to her academic success was possibly more perspiration than inspiration.
"I made it a top priority with myself to be proud of my work — putting my head down and making a commitment," she says.
"Having a good grade is an after-effect of that commitment."
Verbeek also opened herself to critical feedback.
"Listen to what people say about both your strengths and your weaknesses, and don't be ashamed of your weaknesses. Accept feedback and mentorship from people," she advises.
"I think a lot of it is being open to growing as a person, and that translates to all aspects of your life."
While her designs earned accolades, including an honorable mention in the GDC BC Salazar Awards, the project she's most proud of is We Cultivate (courtneyemily.com). Delicately branded in her signature clean style, We Cultivate is a girls' mentorship program that meets at her alma mater, Abbotsford Christian Secondary. Participants form individual mentorship relationships within volunteer leadership teams. It's a connection Verbeek hopes to make in most of her work.
"Ideally, you're able to create something that goes beyond the design to include leadership, mentorship, and community."
Verbeek originally went to business school in Edmonton with an eye on commerce, but her passion for combining marketing and design pulled her back to graphic design. She researched schools in Alberta, but liked the level of education UFV had to offer. She returned to the Lower Mainland and hasn't looked back since.
Already, Verbeek has landed a job in her field, working as a designer for the Vancouver creative agency Partners & Hawes.