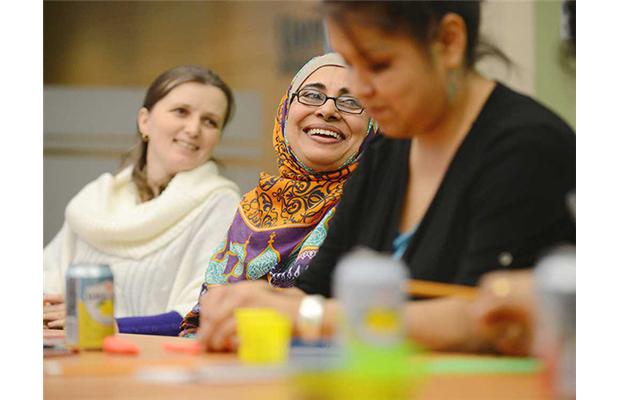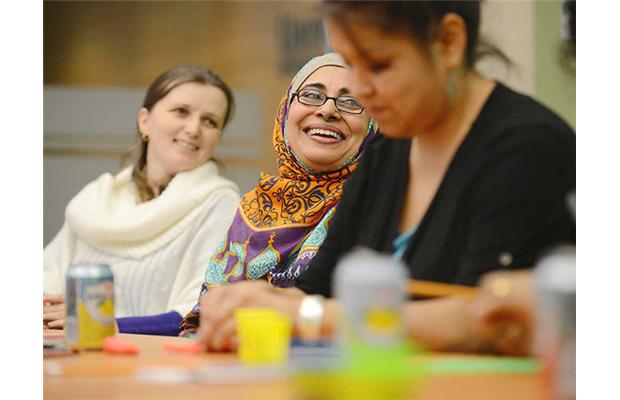 The University of the Fraser Valley has been recognized for being a great place to work for the second year in a row.
UFV was named as one of British Columbia's Top Employers for 2016, joining 64 other organizations on the list.
Serving an annual enrollment of approximately 15,000 students, UFV has more than 1,200 employees, including close to 350 permanent teaching faculty, and more than 360 permanent staff members.
UFV was selected for the list because of the overall employee experience it offers, including competitive salaries, an excellent benefits package, professional development support, commitment to employment equity and workplace diversity, campus amenities, family-support initiatives such as maternity and paternity top-up, and employee assistance programs. It was also chosen for fostering a work climate that encourages and enables its employees to do meaningful work contributing to the positive development of surrounding communities.
"Community engagement has always been a core value for our university, ever since its beginnings as a community college," says Diane Griffiths, UFV associate vice president of human resources. "UFV strives to be continually engaged with and serving the needs of our students, and our surrounding communities, including local civic governments and the Stó:lō aboriginal people."
Here is the profile that ran in a special supplement on BC's Top Employers in the Vancouver Sun on Feb 6. Thanks to faculty member Fiona MacDonald and staff member Dan Kinvig for agreeing to be profiled.
By most people's standards, Fiona MacDonald had it made.
A professor of political science at the University of Manitoba, she was happy in her work and on track for a tenured position. But when she was given the opportunity to teach in her area of expertise at the University of the Fraser Valley, she jumped at the chance and moved west.
"When the opportunity came up a couple of years ago to work here, it was to teach political theory," MacDonald says about her faculty position in political science at UFV. The setting in the Fraser Valley and the small class sizes were critical components in her decision.
"I really liked UFV when I visited and taught a course during my sabbatical," she says. "It's beautiful here and relatively new, and what is so great is you see a wide variety of students and classes are small enough that you get to know the students as individuals.
"MacDonald says UFV is known as an excellent place for students seeking a more personal learning experience and where students know professors on a first-name basis.
The UFV community enjoys a culture of collaboration enabling the development of progressive and innovative academic programs and campus facilities.
Recent university-wide projects include generating a set of UFV-specific institutional learning outcomes, starting an indigenizing-the-academy initiative, and launching a visioning process aimed at shaping the future of UFV until the year 2025.
UFV is known as a great place to build a career. Besides compensation that includes competitive pay, comprehensive benefits and an excellent pension plan, UFV shines as one of B.C.'s Top Employers simply because of its workplace culture.
Faculty, staff and administrators enjoy optimal working conditions. Dan Kinvig, communications co-ordinator for the university's athletic teams, counts himself among its collegial, friendly workforce. The former newspaper sports editor decided to take his career in a new direction last fall, making the leap from reporting to public relations.
Like many of his colleagues, he saw the opportunity for growth as a main attraction at UFV.
"The new challenges the job offered were a big draw for me — I had the chance to learn and grow.
"Equally important was its atmosphere.
"When I was making my decision, I knew a few staff members on campus and asked them about working here," he says.
"The impression I got is that people really enjoyed working at UFV and that's what I've found so far."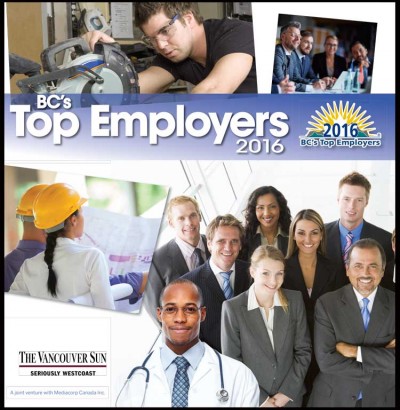 UFV is a fully accredited public university offering more than 100 programs, including two master's degrees, 15 bachelor's degrees and more than a dozen trade and technology programs. UFV is also home to three research chairs and focuses on applied research in addition to teaching.
Located in the beautiful Fraser Valley, the spectacular natural environment surrounding UFV's campuses provides easy access to outdoor recreational activities and urban amenities, with housing that is more affordable than in larger nearby cities. The Fraser Valley is one of Canada's most ethnically diverse regions.
University of Fraser Valley
Years in business: 42
Number of employees: Approximately 1,500 full and part-time
Locations: Abbotsford, Chilliwack, Mission, Hope and Chandigarh, India
Head office: Abbotsford
Positions employed: Annual openings for faculty, staff and administrators.
Hiring incentives: Competitive salaries, excellent benefits, pension plan, maternity and parental leave top-up, employee and family assistance plans, professional development opportunities, health and wellness programs, commitment to employment equity and workplace diversity, affordable housing and great lifestyle opportunities.
Application process: Online at ufv.ca/hr/careers