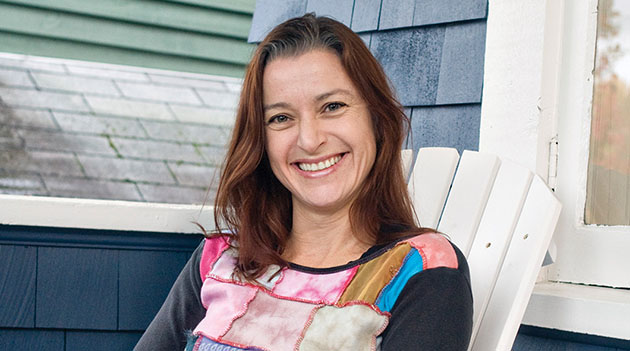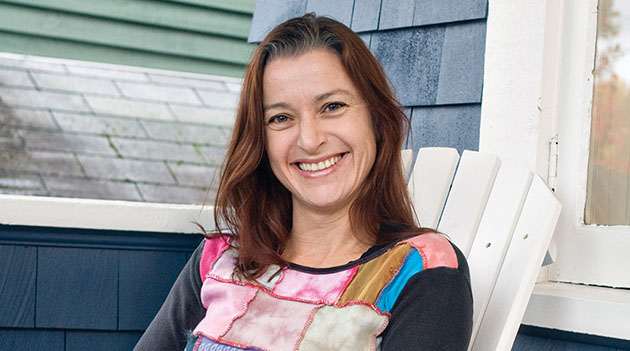 Mary Anne Waterhouse is a two-time Gemini award-winning producer, with a resume that includes over 50 film and television productions.
Her most recent film projects include Lawrence & Holloman, and That Burning Feeling, and The Steps.
She is head of production for the Blue Ice Group in Toronto and in that capacity just finished production on a TV series for BET called Single Ladies — and she has many other productions on the go.
Her recent films include Donovan's Echo starring Danny Glover and Bruce Greenwood and The Thaw starring Val Kilmer. Prior to that, Mary Anne produced the award-winning zombie comedy Fido, which garnered great reviews and played worldwide, including theatrical releases in five countries.
Mary Anne's other feature-producing credits include Desolation Sound, starring Jennifer Beals. TV credits include the CTV movies 100 Days in the Jungle, shot on location in the jungles of Costa Rica, and Elijah. Both projects garnered her Geminis for Best TV Movie. In addition to her work in independent production, Mary Anne has extensive production service credits, including Neill Blomkamp's Elysium and the recently released Joss Whedon feature Cabin in the Woods.
Mary Anne attended Fraser Valley College from 1984-86 in the Theatre program. During her time at FVC, she distinguished herself academically and was awarded the Governor General's silver medal in 1986.
She did two years of general studies at FVC with a focus on theatre, then went to UBC to earn a BA in theatre and film.
Her role as a film producer, the person responsible for ensuring that a movie gets made by arranging financing; hiring directors, actors, and other personnel; and securing distribution, meshes nicely with both sides of Mary Anne's brain. Her work satisfies the part of her that loves theatre, as well as her more analytical side, which inspired her to add accounting studies to her drama and film courses at UBC.
In reflecting on her award, Mary Anne mentioned her success in film and credited it to her solid foundation formed while at FVC participating in theatre studies and productions.
"It was a great surprise and honour to receive the Distinguished Alumni award and I am also very proud to be one of the UFV Top 40," says Mary Anne. "The two years I spent at FVC and the support and encouragement I received from Ian Fenwick and Rick Mawson of the Theatre department were a huge factor in giving me the confidence to believe I could succeed in what I'm doing now. This is truly where the root of my career came from so it's very cool to be recognized by UFV."