UFV Top 40 Alumni: Andy Thompson — Would-be engineer found his true calling by dabbling in theatre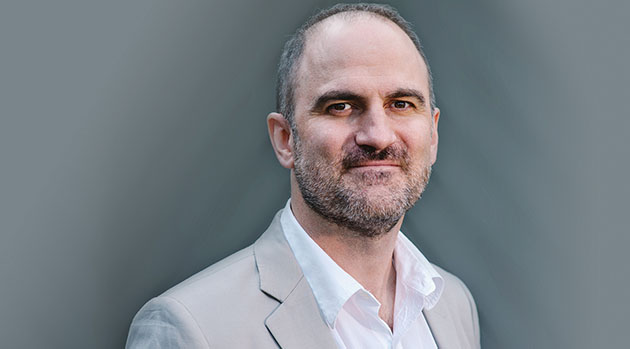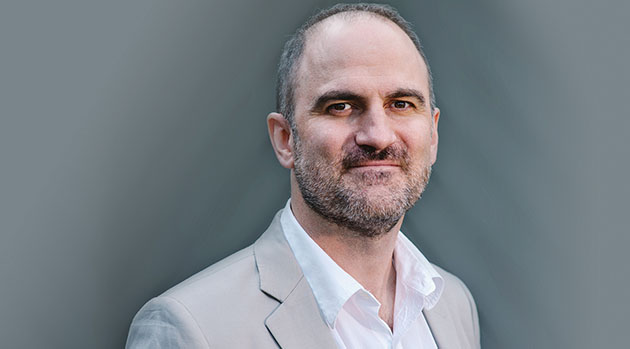 Playwright, producer, filmmaker, actor, and director Andy Thompson was almost an engineer.
Andy, the artistic director of The Virtual Stage, a leader in the Vancouver theatre scene, and one of UFV's Top 40 alumni, started as a science student with an academic scholarship heading towards an engineering degree.
"My mother said I should take some arts courses for balance," he recalls. He took a few theatre courses at UFV (then FVC) and was hooked.
"I went into arts courses with no set idea. I was just whimsically exploring. Taking theatre and other university-transfer courses at UFV defined my career trajectory. Ian Fenwick's mentorship helped me grow from a stinky actor to one capable of playing the lead role in the college production of Hamlet with some degree of success."
He then took that early success, refined his theatre chops further at Langara College's Studio 58 and the National Theatre School, and applied the skills, knowledge, and competence he acquired to a successful career in theatre.
"Studying theatre also helped me work through a lot of things on a personal level," he notes. "I am a better adjusted person because of becoming 'artsier'. If I had gone towards the sciences I think I would have been less balanced."
He made his professional theatre debut playing Nikola Tesla in Electric Company Theatre's acclaimed production of Brilliant! Since then he has worked regularly in theatre, film, and television as an actor. In 2000 he founded The Virtual Stage — a company dedicated to the investigation of emerging technologies in theatre — and began broadening his horizons in playwriting, directing, and video design.
He has received several Jessie Richardson theatre award nominations (given for outstanding achievement in B.C. theatre) and won the Jessie for innovation and outstanding production for No Exit in 2009. He won an Ovation musical theatre award for book and lyrics for Broken Sex Doll in 2013 (shared with composer Anton Lipovetsky).
There have been other awards over the years, but his recent designation as one of UFV's Top 40 alumni touches his heart.
"I am tremendously pleased to receive this Top 40 award. It came completely out of the blue, and helps me to put in perspective my journey from high school to present day. I took a risk with my career choice, following my heart's calling rather than my brain's calling, and it has paid off in great dividends. This award is symbolic of that."
Find out more about Andy at andythompson.ca.