UFV Top 40: Rob O'Brennan — College was the school of second-chance success for future librarian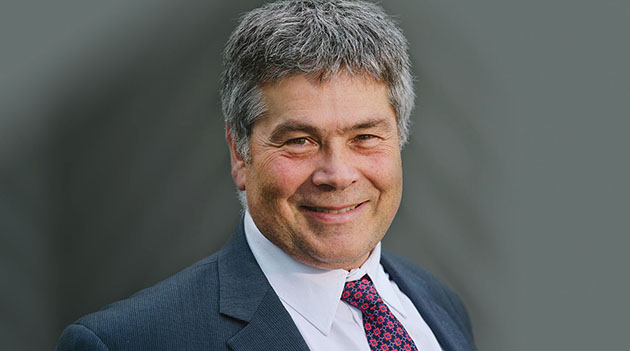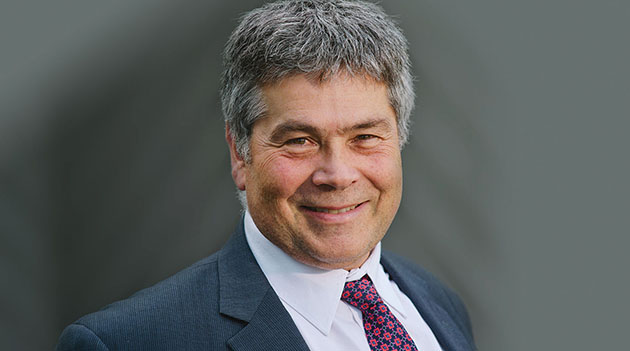 Rob O'Brennan recently retired as CEO of the Fraser Valley Regional Library, but in 1976 he was a first-year student in one of Fraser Valley College's early years of existence. He recalled that his semester's tuition was just $120 for a full course load, and that there were no wait lists for classes.
"We held dances, pub nights, and bridge nights in the cafeteria, and everyone came — students, staff, faculty, even the president. I'm still close friends with people I met in that era."
He was "surprised and thrilled" to find out he had been named one of UFV's Top 40 Alumni.
FVC was a school of second chance for Rob.
He gave UBC a try right out of high school but, as he puts it, he was 18 and it was 1974. Too many urban temptations and distractions impeded his academic success, and he finished the year with a 15 percent average.
He decided to give post-secondary another try, this time at the fledgling FVC.
For Rob, attending the tiny new college was a vastly different experience from his time at B.C.'s largest university.
"I loved going to FVC (now UFV). It was a very intimate setting, very unlike a larger university, and I learned a lot more."
His positive experience led to decent marks, which he was able to use to convince UBC to give him a second chance. He finished off his bachelor's degree there, majoring in anthropology, and then pursued his master's degree in library science, eventually returning to the Fraser Valley to work in the library system and ascend to its chief executive officer position.
He noted that in addition to him, UFV has helped many members of his family attain a post-secondary education.
"It had a huge impact on my family, both in its early years and later on as our children attended. It helped set myself and my first wife on the path to earning our master's degrees in library sciences, my two sons attended and earned teaching and aircraft technician credentials, my second wife got her library tech diploma there, and some of our other children started their bachelor's degrees there. I wonder how different all of our lives would have been if UFV hadn't been there for us. UFV has been very good to our family."
Rob is one of the first of UFV's early students to retire after enjoying a lengthy professional career that he was able to pursue after getting his start with UFV.