Top 40 Alumni: Lisa Kelly — from UFV to Harvard, and beyond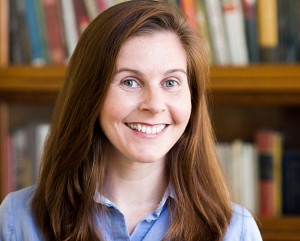 Your first clue that Lisa Kelly had a future in law? As a 10-year-old, she'd rush home from school so as not to miss a minute of the TV law drama Matlock. Your second? As a 13-year-old, she'd have her father drop her off at the Supreme Court of BC so she could watch legal dramas unfold in person. Your third? Her youthful penchant for reading the works of American legal icon Clarence Darrow and others.
"I knew I wanted to be a lawyer before I ever met one in person," Lisa recounts. "The performative elements of law, particularly the narratives of trials, stood out for me."
Lisa's first post-secondary credential (the first of many) was an Associate of Arts degree from UFV (then UCFV). She followed that up with a BA from UBC, a law degree from the University of Toronto, and a Master of Laws (waived so she could continue straight into doctoral studies) from Harvard University. After law school, Lisa articled with the Department of Justice in Ottawa and also clerked for Justice Marshall Rothstein of the Supreme Court of Canada.
Lisa is now in the final stages of completing her doctorate (SJD) at Harvard Law School, where her research focuses on family law, education law, and law and sexuality. Last summer, she was named the 2014-2016 recipient of the Center for Reproductive Rights-Columbia Law School Fellowship. During her time at Harvard, she was a recipient of the prestigious Trudeau Foundation scholarship.
This is a full-time academic position designed to prepare recent law school graduates for legal academic careers in reproductive health and human rights.
Competing with a pool of applications with stellar academic records, Lisa distinguished herself as an up-and-coming scholar with an impressive research agenda, a focus on pertinent issues, and an insightful and thoughtful doctoral dissertation.
Her doctoral dissertation — Governing the Child: Parental Authority, State Power and the School in North America — analyzes legal struggles from the mid-nineteenth century through the present over race, corporal punishment and the disciplinary reach of school authorities.
Lisa has also published in the areas of family law and reproductive justice, including a forthcoming chapter, "Reckoning with Narratives of Innocent Suffering in Transnational Abortion Litigation," in Abortion Law in Transnational Perspective: Cases and Controversies (Cook, Erdman & Dickens, eds. UPenn).
Lisa is conscious of the strong foundation she developed during her two years spent studying humanities at UFV.
"It's difficult, if not impossible, to analyze the tensions and ambivalences in law without a sense of the cultural and historical strands that inform it," she notes. "UFV provided me with a strong foundation in the humanities and in research and writing. I carry those skills with me to this day."
— Parts of this article are reproduced courtesy of the Centre for Reproductive Rights and the Harvard Law School student profile page.