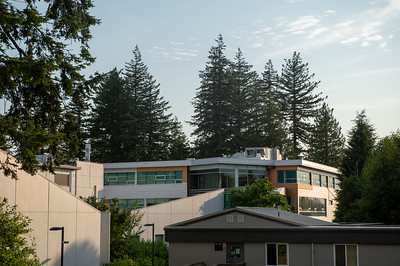 What do I need to know?
On Saturday, August 28, between 8am and 2pm, BC Hydro will shut-down power to nearly all buildings on the UFV Abbotsford campus as part of a BC Hydro planned service outage.
Who is impacted?
All services and occupants in these buildings:
A, B, C, D, E, F, G, T, S
Baker House, Friesen House, and Building K are NOT within the planned scope of this Hydro outage, but occupants should be aware of the surrounding power outage.
What services are affected?
On August 28, between 8 am and 2 pm the following services will be down in the buildings above:
All electrical power
All wireless/WiFi networks
All telephones
All wired network services
Remote access to desk-top computers (RDP service)
All heating and cooling systems
What services are not affected?
Security Operations Centre (SOC) – you can still call security in the event of an emergency

Call 9-1-1 in emergencies
First aid: 1-855-282-7770
Security: 1-855-239-7654

Web services, email, myUFV, etc. will be available as generator power will take over for these services for the duration of the outage.
What else do I need to know?
If you have specialized equipment that is not protected by an Uninterrupted Power Supply (UPS), you should consider shutting it down prior to the outage to ensure preservation of this equipment or data and a smooth restart.
Still need more information?
If you have a heating/cooling or power related query prior to August 28, please contact the Facilities Management Service Desk at 604-854-4542, Mon to Fri 8am to 4:30pm. On August 28, contact Sheldon Marche at 604-768-6016.
If you have an IT concern or question please contact the IT Service Desk at 604-864-4610, Mon to Fri 8am to 4:30pm. On August 28, the day of the power outage, contact Bryan Wilkinson at 604-217-2007.
-30-