Happy F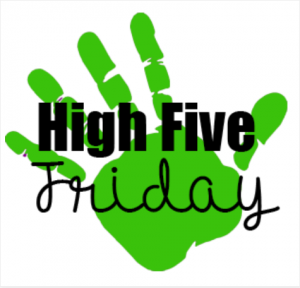 riday everyone. It doesn't look like we are going to have a very good opportunity to get outside much this weekend with all the rain that is forecasted, but hopefully some of you are like me and don't really mind digging out your rain gear and getting out for some fresh air, regardless of the weather! A forest bath really is quite amazing in the rain – the sounds and the smells are very therapeutic. Give it a try.
It was a big week of prizes! Congratulations to Lisa Morry who won this week's progress report submission prize of a $25 gift card to Indigo-Chapters.
Our Walk to Harrison challenge concluded on October 10 so thank you to the 74 of you that participated! Four runner-up prizes of $50 gift cards to Sport Chek were won by Debbie Jobb, Denise Tuchscherer, Fiona Ives, and Melania Popescu and the big grand prize winner of a night's accommodation at the Harrison Hot Springs hotel was Suki Grewal.  Congratulations to all the winners and thank you to everyone that participated.
Keep tracking those kilometres as you walk all the way to Whistler! You be reporting your results on the November 1 progress report.
How is Squatober going? I feel like it is the ultimate definition of the word "challenge"! Yikes! It's not been an easy one, but I still hope many of you are persevering and doing the best you can each day. This exercise is so good for you and should be something you aspire to do on a daily basis! You will report your results for this challenge on the November 1 progress report as well.
The BioDiet program is going great. We're into week 4 and there seems to be lots of excitement and interest from the 47 participants.  This is the first week that we are "full-on" and I'm doing great (even if we are only ½ way through the second day). Don't forget to send me your updates, questions, or even your favorite Keto recipes to share.
Calling all bike lovers! We've scheduled two bike rides around the Vedder Park Rotary Loop Trail in Chilliwack for the afternoons of October 16 and October 30. Thank you Ana Adamik for taking the lead! Several of you have emailed me to have your name added the list, but if anyone else would like to be included, let me know and I can send you all the details and connect you with Ana.
IMPORTANT:
Due to low registration, we had to cancel the October 14 DanceFit classes with Susan Francis. We do have another one scheduled for October 28 so hopefully we'll be able to run it. Some of you like in-person classes, other like Zoom classes, and we all seem to have a preferred time so it's always a challenge to please everyone but we'll keep trying! If you want to register for the October 28 class, email me or wingerak@ufv.ca to save your spot!
We are hopeful that we'll get enough interest to run the Lunch & Learn Meditation series with Christine Slavik – 5 zoom sessions on Tuesdays from Oct 19 – Nov 16 (see attachment above for description and registration details), but so far we only have a few registered. Many of you requested more information and training on this topic so please email me or wingerak@ufv.ca so we can send you the zoom links to the sessions.
Information on all of our events and activities can be found on the Fitness Challenge webpage https://www.ufv.ca/hr/health-well-being/fitness-challenge/ so check it our regularly so you don't miss anything!
Have a great weekend everyone and I look forward to connecting with you all again next week!