Movember is the leading charity tackling men's health on a global scale. We care very deeply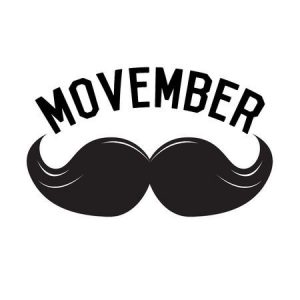 for our male employees and their health and are hoping to raise awareness to prostate cancer, testicular cancer and mental health & suicide prevention.
We are looking for as many of our male employees as possible who would be willing to grow a mustache for the month of November to help us promote this important initiative.
Please call or email Nancy Scarrow at local 4065 or nancy.scarrow@ufv.ca if you'd like to participate. Drop in to Human Resources where we will take your picture on November 1, on November 15 and again on November 30.  Your "Mo" can inspire donations, conversations, and real change.
Grow a Mo this November and you can help stop men from dying too young!