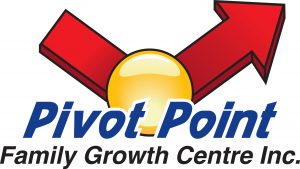 ABA Behaviour Interventionist /Child Care Worker
Pivot Point specializes in intensive therapeutic interventions for children, teens and adults with Autism and other special needs, enhancing their success at home, school and in the community.
Nature and Scope of Work
Behaviour Interventionists & Child Care Workers serve as 'behaviour therapists', working one-on-one with individuals with Autism and other developmental disabilities. They implement client specific Applied Behaviour Analysis (ABA) intervention strategies that are developed by a team of specialists.
You will work in the client's home, independently implementing the one-to-one behaviour programs, helping your clients achieve their stated goals. You will be accountable to your clients, multi-disciplinary team and Regional Manager.
Work is done in client homes so a reliable vehicle is necessary.
You will work with the same clients for an extended period of time, so we request a one-year commitment.
Qualifications
We are looking for candidates with:
At least 3 months experience (volunteer, practicum or paid) working with special needs populations (preferably autism but work with other disorders is also strongly considered)
Post-secondary education in a related area of study such as: Disability and Applied Behaviour Analysis, Special Education Assistant, Child & Youth Care, Early Childhood Education, Psychology or Social Work, Community Support Worker, etc.
Ability to set boundaries with compassion and consistency
Dependability & consistency in attending sessions
Basic computer skills
Flexible schedule
You MUST be able to provide the following:
Proof that you are over 19 years old
Willingness to complete a Criminal Record Check
Willingness to obtain Emergency First Aid/CPR
Willingness and ability to successfully complete NVCPI training directly through Pivot Point
Have a reliable vehicle
Have a valid Driver's License
Have a clean driving record (Driver's Abstract will be required)
Benefits to You
This is a great starting opportunity for those wanting to pursue a career in Behavioural Consulting, Applied Behaviour Analysis (ABA) Therapy, Occupational Therapy or any related field. Benefits include:
ABA Behaviour Intervention training
Non-Violent Crisis Prevention & Intervention (NVCPI) training
Flexible schedule (part-time, self-scheduling position)
Rate of pay starts at $17.00 – $21.00 per hour
To Apply
Please visit http://pivotpoint.ca/apply-now to complete your application