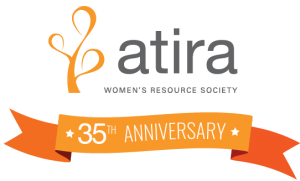 Atira Women's Resource Society is dedicated to supporting women and children affected by violence by offering safe and supportive housing and by delivering education and advocacy aimed at ending all forms of gendered violence.
Our culture is built on our unshakable belief that when women support each other, we can change the world.Whether you're a woman with lived experience or a woman whose passion guides you to women's anti-violence and social justice work, you'll find yourself among allies here.
If you believe in women, if you believe in justice, if you believe in rising up everyone around you, then Atira will be the best job you have ever had.
Leadership positions at Head Office Vancouver
Manager, Recruitment & Retention
Positions for Programs for First Nations, Metis and Inuit women:
Surrey
First Nations, Metis & Inuit Women &Children's Elder in Residence
Vancouver
Therapeutic Visitation Coordinator
Program Manager Early Care & Learning Centre
Women's Support Worker at Sisterhood Shelter
Senior Support Worker at Sisterhood Shelter
For more details please visit the Atira website  and click here for the complete postings and application details.