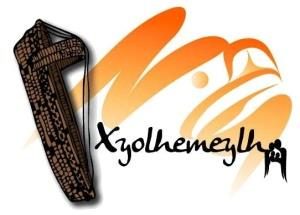 Supported Connections Workers
Regular (Varying Schedules) Full Time Positions – Surrey
Salary: $37,475.68 to $43,648.57 per annum
Xyolhemeylh – Fraser Valley Aboriginal Child and Family Services Society is a fully delegated Aboriginal Agency providing culturally appropriate and holistic services through various programs to Aboriginal children and families residing on and off reserve in the Fraser Valley. You can learn more about us at www.fvacfss.ca .
We are pleased to offer employer paid Extended Health benefits and enjoy participating in our attractive pension program with the Public Service Pension Plan.
This position requires union membership.
POSITION SUMMARY:
The Supported Connections program recognizes the importance of keeping children who are in foster care connected to their families by promoting meaningful family time through supported family visits. Supported Connections Workers provide families with support – not just supervision – and constructive, strengths-based feedback to help them have successful visits. To best support children and families, this position will work a variety of non-standard shifts such as Tuesday to Saturday late morning to early evenings.
EDUCATION AND EXPERIENCE:
EDUCATION AND EXPERIENCE:
· A Degree or Diploma with an emphasis on Social Services, or combination of education and experience
· Two years in a related field working with Aboriginal children and parents in a human services capacity
· Knowledge of child development and strengths based parenting; experience working with children and families
· Knowledge of Aboriginal history and culture especially regarding families and communities
· Experience transitioning foster children between home environment and visit location
· Excellent written and verbal communication skills
· Valid Driver's License with a clean driver's abstract (no N or L restriction)
· Criminal Records Check required
Applicants selected to move forward in the hiring process may be assessed on the Knowledge, Skills, Abilities and Competencies.
This position is open to internal candidates at this time.
If you are interested in a career like this with a great organization, please submit your resume and cover letter to our recruitment site .
Please Note: Current employees of FVACFSS must apply for this position using the Internal Job Posting portal in Avanti
https://careers.xyolhemeylh.bc.ca/AvantiCareerConnector/Job/Details/HACSC1220
Applications will be accepted until 4:30pm PST on
Thursday, January 21, 2021
COVID-19 Precautions
The health and safety or our employees, their families, and the communities that we serve is of utmost importance to us. In keeping with BC Ministry of Health Guidelines and Orders we are practicing physical and social distancing, regularly sanitizing high touch areas, masking as mandated, and working remotely where possible.
Because the health of our employees and candidates is a top priority, we will be conducting our hiring process virtually. We will provide candidates selected for interviews with all the required instructions. All new hires will be trained in our COVID-19 Safety Plans, will have virtual orientations, and will work remotely where possible.