Agassiz-Harrison Community Services Society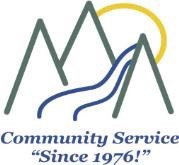 The Youth Outreach & Recreation Worker provides opportunities for the personal and social connections and development of youth. The Youth Outreach Worker will work as part of a team to engage youth in programming and develop fun recreational and educational activities for youth as per an established contract for youth services. The focus is on a holistic approach of outreach, advocacy, prevention, and intervention, creating a positive atmosphere that promotes healthy lifestyles, self-esteem, and mental wellness. There is a youth justice component included in this position, when referrals are received to provide supervision to youth who are required to complete community work service hours as a condition of a court order. Other duties include preparing nutritional meals, facilitating life skills groups and other identified workshops, crafts, homework club, and recruiting youth ambassadors and volunteers.
Education Requirements:
Bachelor's Degree in social work, psychology, criminology, or other related science field.
Experience and Knowledge:
Minimum 4 years of work experience in the social sector is
Human development and ability to work with vulnerable youth and
Ability to facilitate life skills training and reinforcement of positive peer
Intervention techniques involving issues of physical, sexual and substance
Interpersonal counselling/mediation/mentorship; working together with community partners, caregivers, and other program staff, e.g. therapists, social
Facilitate the development and implementation of recreational sport
Oral and written communications, leadership, and time-management.
We ask that you please submit a cover letter with your resume, describing why you would be the best candidate for this position.
Hours of work: 25 hours per week; work hours are negotiable
Hourly Pay rate:$22.00 with benefits after three months
Probation period: 6 months
Closing date: When position has been filled
Please note that only applicants selected for an interview will be contacted.
We thank you for your interest.
For more details please Agassiz-Harrison Community Services Society