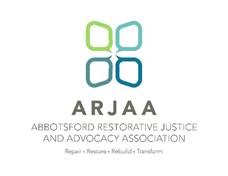 Abbotsford Restorative Justice is looking for volunteers to join our team for our FALL 2020 intake. At this time we are specifically recruiting volunteers for our mentoring program to work alongside at-risk youth. This is a great and rewarding opportunity for students to gain valuable field experience in working with youth and their families who need support and who may be in conflict with the law. As well, students will learn skills in communication and conflict resolution which is an asset for those interested in social services careers.
Our Mentorship Program has remained strong during covid-19 as many of our youth are in strong need of connection and we are hoping to add more to our team as the need continues to grow.
Impact a life….Be A Mentor!
Abbotsford Restorative Justice & Advocacy Association is seeking adult volunteer mentors to work with youth in our community.
As a mentor you will:
Be a positive role model for youth who need encouragement and support.
Have fun!
Encourage youth towards a positive future.
Why be a Mentor?
Make a difference in a young person's life.
Front line experience working with youth, schools, and the justice system.
Learn valuable communication skills.
Qualifications:
19 years or older
Able to commit to a minimum of 6 hrs/mth for 1 year.
Complete ARJAA's application
Pass an enhanced security clearance.
Attend Mentor training.
Application Period is ongoing with 2 major intakes per year. For Fall intake, submit applications by Oct 31, 2020.
Looking for more information on volunteer opportunities?
Contact Sheila at 604-855-8283
Email: mentoring@arjaa.orgt   
Website: www.arjaa.org