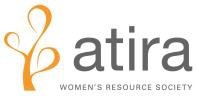 About Us:
Atira Women's Resource Society, an award-winning nonprofit organization known for its inclusionary hiring practices and where a job is more than a pay cheque. We offer the opportunity to work alongside a remarkable group of women working to make the world a more just place, one woman, one child, one home, one job at a time.
About You:
You are a feminist, passionate about the work of ending violence against women and children. You embrace Atira's mission, vision, values and philosophy. You have a well-developed understanding of and commitment to anti-oppression work and intersectionality. You are familiar with colonialism especially as it applies in Canada and you understand the impact of the residential school system. You are committed to working with women who are struggling with substance use and or mental wellness and understand and are comfortable working within a harm reduction environment. You support women who choose abstinence, but understand abstinence is just one option for women struggling with substance use. Your definition of woman includes transgender, two spirit and intersex women and individuals whose gender expression is femme. You are sex worker positive. You have significant experience as a front-line support worker working with women affected by violence/abuse, combined with relevant education and or skill-based training. Lived expertise is an asset, as is living in the community in which you work. Atira strives to hire staff who reflect the women we serve. hiring preference will go to First Nations, Metis and Inuit women.
Multiple employment opportunities including:
Click the links below for information about each position and the application details.
First Nations, Metis and Inuit Women & Children's Outreach Worker
Infant & Child Development Worker
For more details about Atira Women's Resource Society please visit their website