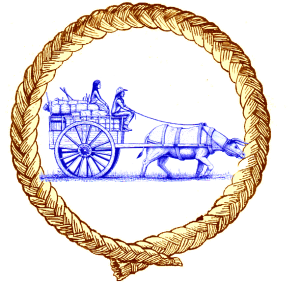 Agency Summary:
Métis Family Services (MFS) is a progressive and innovative agency committed to working collaboratively with Métis families and our community to increase their capacity to nurture and care for their children in a cultural and relevant manner. Métis Family Services is an agency delegated by the Ministry of Children and Family Development (MCFD) to provide a broad range of child protection, family support, enhancement of cultural participation and involvement to our Métis community. Our vision is to see a world in which Métis children (all children) have the right to family ties, culture, love and acceptance. Our core values are to work in an inclusive, professional, culturally engaged and trusting environment. We strive for honesty, openness and quality in everything we do, and treat our staff, clients and community with dignity and respect.
Position Summary:
Position Open until Filled Full Time Position
MFS is seeking an Executive Director to lead the organization towards the achievement of our mission, vision and goals working in collaboration with the Board of Directors. This is a fulltime position, in a progressive agency with approximately 60 staff.
Primary Duties & Requirements:
The Executive Director will be responsible for the day-to-day operations of the agency, in collaboration with the Board of Directors, funders and community partners. They will be required to act in compliance with all applicable Laws, Acts and Regulations with particular emphasis on the Child, Family and Community Services Act. They will be required to ensure that the Agency achieves and maintains a positive image within the community and maintains a high standard of practice for its facilities and services. They will be required to develop and implement the operational policies to guide the Agency within the limits prescribed by the regulations, other applicable laws, and the framework of the strategic directions adopted by the board. They will be required to direct and monitor the Agency's activities in a manner that ensures the assets of the Agency are safeguarded and optimized.
Qualifications:
Master of Social Work or equivalent with a minimum of five years of leadership experience in child protection/welfare.
A minimum experience of five years in organizational management including human resources, financial management, contract management, strategic planning, and standards compliance
Working in collaboration with partnership organizations
Working in collaboration with a Governance Board of Directors
Working in a unionized
An individual who has experience in delivering culturally sensitive services
Basic Requirements:
Criminal Record Check including the vulnerable
Extensive experience and knowledge of working in the child welfare system, including child protection, fostering, adoption, contract management, proposal writing, human resources and financial
Demonstrated familiarity with local community
Networking with organizations.
Solid understanding of working in a Métis organization and culture
Valid driver's license and own vehicle
Desired Requirements:
C6 delegation
Adoption Delegation
Working knowledge of CSSEA
Immediate Supervisor:
The Board of Directors of MFS
COMPENSATION:
TO BE NEGOTIATED ($100,000 – $130,000); PLUS A COMPETITIVE BENEFITS PACKAGE INCLUDING PENSION
How to apply 
Click for full posting and application details 
Send Resume to: HR@metisfamilyservices.ca
Please quote "Executive Director" on your cover letter and in the subject line of emails.
Resumes without cover letters will not be accepted.
Only those qualified for an interview will be contacted.