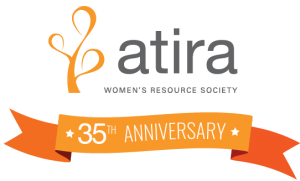 Who We Are
Atira Women's Resource Society is a not-for-profit organization committed to the work of ending violence against women. How do we do it? Through direct, non-barrier service and striving to increase awareness of the scope and impact of violence against women and children on our communities.
Work with Meaning
Our culture is built on our unshakable belief that when women support each other, we can change the world. Whether you're a woman with lived experience or a woman whose passion guides you to women's anti-violence and social justice work, you'll find yourself among allies here. If you believe in women, if you believe in justice, if you believe in rising up everyone around you, then Atira will be the best job you have ever had.
Various openings include:
Family Well- Being Worker – Downtown East side, Vancouver
Women's Support Worker – multiple openings Downtown East side, Vancouver
Building Custodian – multiple openings Downtown East side, Vancouver
Early Childhood Educator – Richmond
Program Manager – Surrey
Kitchen Coordinator – Surrey
Drop -In Coordinator
Application Process:
Applications should be emailed, please quote the Competition Number in your email subject line and provide a current resume describing how you meet or exceed the noted qualifications. Resumes with a Cover Letter unique to Atira will be preferred. Candidates who lack the experience and qualifications set out in the posting may not be considered, although an exceptional cover letter and transferable skills may overcome lack of experience for some positions. A  current list of postings can be found here.
Additional details and submission guidelines can be found here.