JOB TITLE:
Intensive Youth Support Worker
JOB STATUS:
Full Time, Permanent
DEPARTMENT:
Support Services
REPORTS TO:
Team Leader, Support Services

Job Summary:

The role of the Intensive Youth Support Worker is to provide direct support (locate, assess and monitor) to Indigenous youth in care who may be engaged in high risk behaviours which could impact their general well-being.  Referrals to the program are made by both MCFD and SCCFS social workers. The Intensive Youth Support Worker will collaborate with social workers, probation officers, police, caregivers and other professionals to develop goal oriented and time specific plans.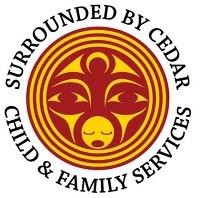 Located on the traditional territories of the Lkwungen people, Surrounded by Cedar Child & Family Services (SCCFS) strives to provide child and family services strongly rooted in Indigenous cultural values and world views while ensuring urban Indigenous children and youth grow up connected to family, community and culture. As an urban Delegated Agency, SCCFS supports the empowerment of the urban Indigenous community to continue the reclamation of traditional systems of caring for and protecting children so no child or youth will be placed into care.
Surrounded by Cedar receives its delegation through the Provincial Director of Child Welfare, who gives the agency the authority to undertake administration of parts of the Child, Family and Community Service Act. Under its current delegation agreement, Surrounded by Cedar is able to administer C4 services (Guardianship). As part of its responsibility in caring for urban Indigenous children and youth in continuing care, the Intensive Youth Support Worker plays a pivotal role in the overall well-being of urban Indigenous youth.
An integral part of the planning team, the Intensive Youth Support Worker works collaboratively with all members of the child/youth's team, including birth family members, extended family members, the child/youth's Nation, social workers, caregivers and other professionals to develop goal oriented, culturally safe, and time specific plans for service. A significant part of this role involves relationship and rapport building with people who are not trusting of the child welfare system or its processes. From time to time, the Intensive Youth Support Worker may also be asked to participate in Care Plan meetings, offering insight into the youth's successes, challenges, and short/long-term goals.
SCCFS strives to be a culturally safe employer, with a keen focus on Indigenous recruitment and retention. While working at the agency, employees will be involved in cultural knowledge sharing, activities and ceremonies, while being actively engaged in urban Indigenous community events.
Follow this link for the complete postings and application details.