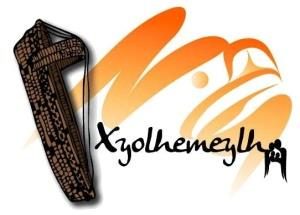 Xyolhemeylh – Fraser Valley Aboriginal Children and Family Services Society – is a fully delegated Aboriginal Agency providing culturally appropriate and holistic services through various programs to Aboriginal children and families residing on and off reserve in the Fraser Valley. You can learn more about us at www.fvacfss.ca. We are pleased to offer employer paid Extended Health benefits and enjoy participating in our attractive pension program with the Public Service Pension Plan.
Position Summary:
Delegated Manager – FDR
Permanent Full Time Position – Chilliwack
$89,000.00 to $109,000.00 per annum
Reporting to the Executive Director and the Director of Practice the Screening/ FDR Manager is responsible for managing, organizing, directing all the Screening and Family Development Response activities for the Agency.  The activities include screening child protection calls, providing Family Development Response, through delegated and family strengthening services and responding to voluntary service requests.
The Screening/ FDR Manager is directly accountable for the quality of service and monitoring standards of practice.  The Manager is also responsible for ensuring the successful integration of service delivery through the development of collaborative and integrated case management plans.
The services provided include child safety, community outreach, voluntary supports, community development and family strengthening programs aimed at support and maintaining the safety of children and the integrity of the family.
Requirements and Qualifications:
Bachelor's Degree in Social Work of Child and Youth Care, Masters in Clinical Psychology, Educational Counselling Psychology or Social Worker, or equivalent.
Experience in a supervisory/ management position.  Preference may be given to candidate with five plus years child protection experience in a supervisory/ management role; with substantial experience in program service delivery and evaluation.
A degree in Human Services filed or equivalent training and experience may be considered.
Strong analytical skills, excellent interpersonal skills and communication skills, strong organizational skills and consultative skills.
Extensive knowledge of applicable field; comprehensive knowledge of child welfare programs and related programs within other agencies and government.
Ability to provide strong leadership, consultation, facilitation, negotiation, investigation and contract management.
Travel is a job requirement
May be required to use own vehicle on an expense account
Successful completion of reference check and security screening requirements; including a Prior Contact Check, Criminal Record Check and Criminal Records Review Act.
Pursuant to Section 41 of the BC Human Rights Code, preference may be given to qualified applicants of Aboriginal ancestry.
 This position is open to both internal and external candidates at this time.
If you are interested in a career like this with a great organization, please submit your resume and cover letter to by 4:30pm Tuesday, August 6, 2019. Details on the website.