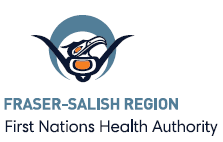 The First Nations Health Authority is a diverse and transformational health organization of professional, innovative and dedicated team members and leaders. The first of its kind in Canada, FNHA works as a health-and- wellness partner with BC First Nations to support self- determination and decision-making to improve health outcomes.
Director, Regional Engagement Fraser Salish, BC, (1 Year Term)
Are you passionate about making a difference towards the health and wellness of First Nations communities in British Columbia? If so, come join our team! You are a passionate leader and collaborate well with major stakeholders in order to provide leadership and partnership to the regional work.
As the Director, Regional Engagement you will provide leadership to regional engagement in support of and in collaboration with the Regional Executive Director, Regional Engagement Team, Office of the COO, Shared FNHC/FNHDA Secretariat and associated teams. You will have an opportunity to develop and implement a regional engagement framework based on the organization wide engagement frameworks. You will also provide leadership to the implementation of engagement frameworks and regional engagement activities, including management of an annual regional engagement calendar. In this role you will also provide regional context and input to FNHA engagement events.