UFV's School of Social Work and Human Services SOWK 380 course, typically taught by Professor Robert Harding, is a class that has a history of harnessing the creative and inventive juices of UFV students in the pursuit of social justice.
This video is just one example of their superior work and the video is open to anyone who wishes to use it.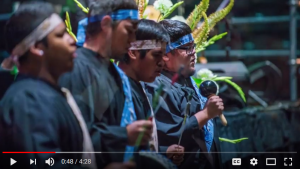 Course info:
SOWK 380 Social Work and Community Development
This course will focus on the role of social workers working collaboratively with local communities to facilitate community development. Beginning with an understanding of community and social change, students will develop the skills to engage diverse communities in processes of community change and capacity-building. Students will also acquire a variety of theoretical perspectives on community development and building local capacity. Fundamental to community development process is pursuing the democratic redistribution of power and resources. In constructing an anti-oppressive approach to community practice, students will be encouraged to examine the impact of race, class, gender, and sexual orientation on community dynamics and processes.