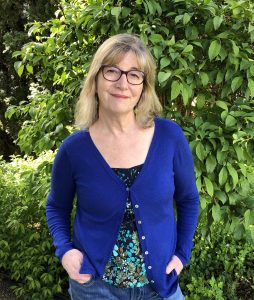 In 1990, the United Nations General Assembly designated October 1st as the International day of Older Persons. The intent being that October 1st would be a day to both raise awareness regarding issues related to age and ageing, and to celebrate and appreciate the contributions older adults make to society. In response, Canadians celebrate National Senior's day on October 1st. In past years there have been a range of events celebrating the important roles of seniors in families and local communities. October 1st has also served as an opportunity for seniors' groups to advocate for having their voices heard. Recent themes associated with the International day of Older Persons have highlighted goals of inclusion and equality. On that front, people living with dementia have been especially active as they call for "nothing about us, without us". While ageism and dementia-ism remain problematic, there have been some positive gains.
However, this year COVID-19 has focused a lens on the failures of our current healthcare systems and structures to meet the needs of seniors. Over the past months we have witnessed the ways that COVID-19 has disproportionately and negatively impacted seniors, especially those older adults living in long-term care nursing homes. There seems little to celebrate this October 1st while considering the experiences of our seniors who are living at such risk. Older adults who have contracted the virus have experienced significantly higher hospitalization and death rates than younger people. As a result, both community living seniors and those living in care homes have been largely isolated from friends and family to protect them from the virus. It is a difficult choice for seniors, families, and care-providers – balancing the risk of a severe infection and possible death against the experiences of extreme loneliness and social isolation.
The pandemic has swept around the globe, and in Canada it has been our frailest seniors, those living in long-term care homes who have suffered the most. The staggering number of deaths and the shocking lack of resources has horrified a public that typically has little knowledge of the lived experiences of people living in care and the nature of the work involved in meeting their care needs. A gerontology nurse, I was horrified to read the military reports coming out of Ontario and Quebec. I was horrified but not surprised by the examples of abuse and neglect. Long-term care homes in BC have also struggled with the impacts of chronic underfunding and under-resourcing. COVID-19 has pulled back the blinds on a system of care that does not adequately meet the needs of our seniors. Long-term care has simply not had the attention and investment necessary to ensure best care practices. The issues to be addressed are many, complex, and long-standing.  The rapid transmission of the virus throughout long-term care nursing homes, infecting residents and staff members, highlights issues related to antiquated institutional physical environments; staffing models, education, and regulation; private versus not-for-profit ownership; and provincial and federal funding models.
The theme for this year's International Year of Older Persons highlights the challenges exposed by COVID-19: "Pandemics: do they change how we address age and ageing?". Our answer must be "yes"- we must make significant changes. COVID-19 has revealed serious systemic issues that must be addressed. These will become even more critical over the next decades as the number of older adults worldwide increases to over two billion people with many living in poverty. Additionally, as the population ages there will be a significant increase in the numbers of people living with dementia. The Alzheimer's Society of Canada predicts that by 2031 there will be over 1.25 million Canadians living with dementia. In turn, this will place significant pressure on current long-term care systems and structures where most people are living with a diagnosis of dementia. As we look ahead, we will be challenged to meet the care needs of an increasingly large number of older adults, including those living with dementia and requiring long-term care. There must be change.
While the challenge is significant, recent decades have seen a growing scholarship that embraces care practices that support broad, positive, and inclusive perspectives of ageing and older people. Person-centered approaches to long-term care have been widely accepted, but successful implementation requires improved staffing models and education for care-providers. New and innovative care models have been introduced to replace outdated long-term care homes. Long-term care homes have been re-imagined as "villages" and "green-care farms" where seniors can live in home-like settings with opportunities to engage with nature. Replacing outdated care homes will require significant financial investment. Further, as new care models are proposed the lessons from COVID-19 must be incorporated ensuring adequate responses to future viruses.
As government agencies and health authorities consider ways forward to address the vulnerabilities and inadequacies revealed by COVID-19, geriatric and gerontology scholars and practice experts must be at the tables. Additionally, seniors, people living with dementia, and family members must be included – their voices must be heard and respected. On this International Day of Older Persons, we are challenged to change the ways we address age and ageing. This begins with changing attitudes about ageing and old people. Changes to policy and practice directions, and changes to funding models requires changes to the ways we view older people, especially those living in long-term care homes. Education countering myths and misconceptions regarding ageing and dementia are central to addressing ageist attitudes and ensuring that older adults living in long-term care homes are valued and seen to be deserving of the necessary investment in resources. Educational institutions like UFV are well positioned to play an important role in challenging ageism and dementia-ism and supporting more inclusive attitudes related to age and ageing. It is incumbent upon us to consider the challenge posed on this year's International Day of Older Persons as it will undoubtedly be today's students from disciplines like nursing, social work, biology, political science, and business students who will take the lead during the next pandemic.