June 11, 2020
What do I need to know?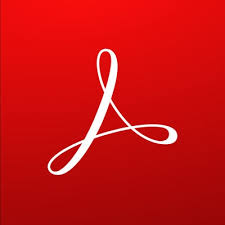 IT Services will be making the software 'Adobe Acrobat Pro' available on your UFV computer. This message contains the instructions for you to prepare and install the software.
When will this occur?
The software will be available for you to install starting June 11, 2020.
What do I need to do?
Please read through the detailed instructions located in the UFV ITS Adobe Employee Installation Guide. This will guide you through preparing your computer and installing Adobe Acrobat Pro. If you experience problems with any part of the installation, please contact the IT Service Desk at itservicedesk@ufv.ca.  If you currently have Adobe Acrobat Pro installed on your UFV computer we recommend you install the newest release, but you do have the option to stay with your current version.
Who is impacted?
Current UFV employees will have the opportunity to download the software using their network credentials.   If an employee chooses not to install the software at this time, they will have the option to self-install the software as it suits them, or request assistance through the IT Service Desk.   Adobe Acrobat Pro should be installed on a UFV device; for employees using a remote desktop connection, install this software on your UFV computer and use your remote connection to access the software from a personal device.
Why is this happening?
UFV has campus-wide licensing available for Adobe Acrobat Pro.  This application can assist departments in transitioning documents from paper to digital and improve document processes, especially while we work from home.
Still need more info?
If you have any questions, please contact the IT Service Desk at itservicedesk.ufv.ca, email itservicedesk@ufv.ca or call us on local 4610 or 604-864-4610.