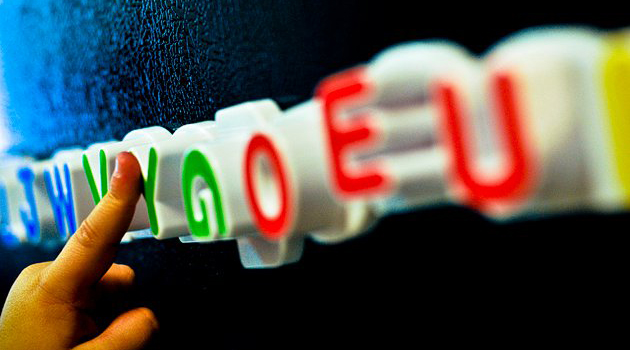 If you're unemployed and ready to dive back into the workforce, UFV's Continuing Studies offers two great ways to help — and best of all, they're free.
But you'd better act fast.
With the University of the Fraser Valley's Employment Skills Access program (ESA), qualified participants have a pair of options to choose from: Customer Service for Retail and Hospitality or Family Child Care.
"If you've always enjoyed children and have a great deal of patience and understanding for them, the ESA Family Child Care stream is great opportunity to acquire real-world skills to join the job market in a field that has a huge need," says ESA coordinator Erin Kohanik.
"The most rewarding aspect of coordinating the ESA program is to observe how each person's confidence level increases to a point where they are able to take the next step independently."
Qualified participants include those who are: unemployed and not EI clients (must not have collected benefits within the last three years); unemployed without collecting maternal/paternal benefits within the last five years; or lacking skills or education needed to move past low-skilled employment.
Textbooks, tuition, and other necessary costs for the program are included, but students must commit to all classes included in their program on a full-time basis. Classes run during the day and are designed to provide the training needed to become employed within a quick time-frame.
Classes within the Customer Service for Retail and Hospitality stream include: Business Communications, Basic Computer Skills, WHMIS, Occupational First Aid Level I, FoodSafe Level I & II, Serving it Right, WorldHost, and Retail Sales, including cashier training. Classes run November 25, 2013–January 17, 2014 (no classes from Dec 23–Jan 3).
Family Child Care includes: WHIMIS, Emergency Child Care First Aid & CPR/AED Level B, Introduction to Family Child Care, Understanding Child Development, Understanding Child Behaviour, Health, Safety and Nutrition, Planning Children's Experiences and Administration and working with Families.
Classes run from Nov 18, 2013–Jan 17, 2014 (no classes from Dec 23–Jan 3).
For more information, email esainfo@ufv.ca, call 604-504-7441, local 5103, or visit ufv.ca/continuing_studies/employment-skills-access-program/.